Gmail is the most widely adopted email service provider to its competitors like: Outlook, Apple iCloud Mail, and Proton Mail.
Maybe you're a Gmail pro because you've been using the service for countless years, but let us show you a few shortcuts/features that are sure to take you to the next level.
Top 25 Gmail Tips And Tricks in 2022
1. Gmail Tabs
Gmail Tabs works very much like a Gmail label, but is color coded and sits on the top of your Gmail inbox to provide you a faster click-and-find scenario than having to search through your Gmail inbox for a common search.
Get Gmail Tabs
2. Beautiful Email Templates
Gmail Email Templates provides you with over 1000 professionally designed email templates that are sure to please. If you prefer to design your own email templates, you can use our intuitive designer that's also compatible with HTML. Another fun fact is that you can actually use any email that you received and save it as your own email template. That way, you can let large companies, like Apple, pay their marketing team a large budget to create beautiful emails, while you can just copy them and edit them with your own images and links. Pretty neat little trick that gives you beautiful looking emails with no cost!
Get Free Email Templates Here
3. Free Google Docs Templates
We all get bamboozled with anxiety when we need to start a document completely from scratch. That's why cloudHQ created Google Docs Templates, an app that offers you all kinds of professionally-designed Google Docs templates. This way, you can use a pre-formatted and designed document template with a proven structure to easily show the information you want to convey. There's a selection of business proposals, invoices, lesson plans, timelines, brochures, menus, newsletters and more!
Get Free Google Docs Templates
4. Gmail Auto BCC
Depending on your email, it's very helpful to have someone automatically CC'ed or BCC'ed on our emails. It could be your co-parent on child-related emails, your assistant or boss on client outreach, or even your CRM system. Auto BCC ensures that you never forget to copy someone on your emails. You can set up your own rules which automatically get adopted once you write an email (for example, each time you write an email to your child's teacher, your co-parent automatically gets copied).
Try Email Links
5. Share Emails Via Secure URL Link
Sharing an email with someone via iMessage or another chat app, is entirely possible with Gmail Email Links. Create a secure shareable link for your email in one click, and copy the link to share with whoever you like!
Try Email Links
6. Use an Email Signature Generator
Creating a professionally-designed email signature can be designed in just a few seconds with Free Email Signature Generator by cloudHQ. We make it beautifully designed, and it's very useful for people who need to know how to get in touch with you. It's also great because administrators can issue streamlined email signatures across an entire organization.
Try Your Free Email Signature
7. Screencast Recording for Gmail
Clients and colleagues alike may find a screencast more helpful to understand something that you're trying to show them than just a simple screenshot. Using Free Screencast Recording for Gmail, you screencast record directly from Gmail.
Once done, the app uploads directly as a link in your Gmail to your screencast video.
Get Free Screencast Recording for Gmail
8. Gmail Screenshot
Take a screenshot of your computer screen and mark it up with Gmail Screenshot by cloudHQ. You never have to download anything onto your computer. This is especially helpful for Chromebook users, or other users who don't work with a lot of memory in their computer. It also helps because you'll always be able to go back to all your screenshots in your dashboard, and still never use up any of your computer's storage space.
The app lets you screenshot anything you see on your screen without leaving Gmail or a Chrome browser. You can annotate on top of your screenshot, crop, use arrows, pixelate information, and include boxes or lines. Once your screenshot is marked up the way you want it to be, you'll get a link to send to anyone.
Try Gmail Screenshot
9. Convert Emails To PDF
Most people love saving their emails to PDF as a safe backup on their computer's hard drive. However, this app is also helpful to provide a neatly packaged PDF of your emails to your human resources department or even your legal representative. You can merge multiple emails into one PDF document, or save each email as a separate PDF. You can encrypt the PDF, and you can even opt to get rid of redundant information like email signatures.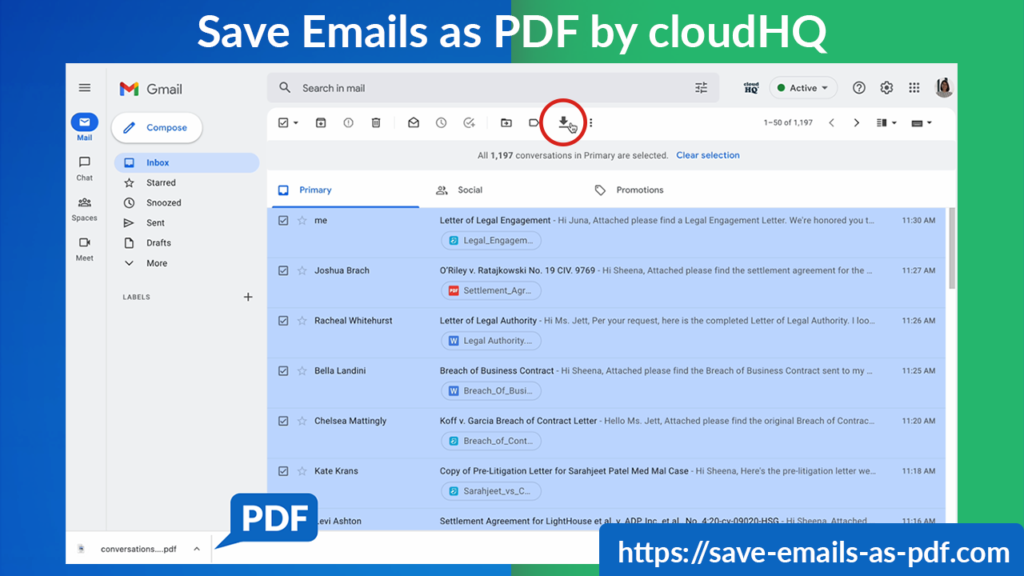 Export Emails to PDF
10. Unsend Emails (Native to Gmail)
After sending an email, you might think twice and want to recall it. We've all been there. Gmail's "recall an email" feature makes this possible within up to 30 seconds of sending it out. Simply click the "undo" that appears at the bottom of the dashboard/screen after you send an email and it's unsent!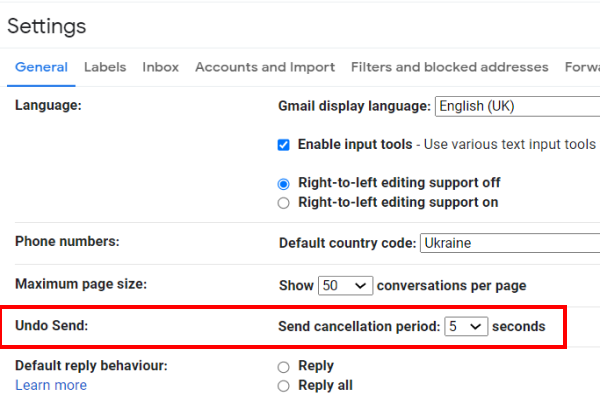 11. Gmail Search Bar (Native to Gmail)
The Gmail search bar saves you the stress of scrolling endlessly looking for an email, and is arguably one of Gmail's best features. It's located at the top of your Gmail inbox and allows you to search for emails with keywords or date parameters. To know more about Gmail's new search parameters, read our article about it here.
12. Task List Features (Native to Gmail)
This feature allows you to create a list of tasks, organize them, and mark them off once you accomplish them. By integrating it with Google Calendar, it helps you take accountability and stick with your self-imposed time deadlines. You can also add email attachments by clicking on the new checkmark icon found at the top of your email. You can also integrate Google Calendar with your Task lists; which is helpful to give yourself a time deadline.
13. Confidential Mode (Native to Gmail)
Confidential mode is end-to-end encrypted email messaging. It protects your privacy by letting you send disappearing messages once your email recipient views your message. Just set an expiry time and date for your email to disappear. Moreover, you can encrypt your email that can only be accessed with the correct passcode.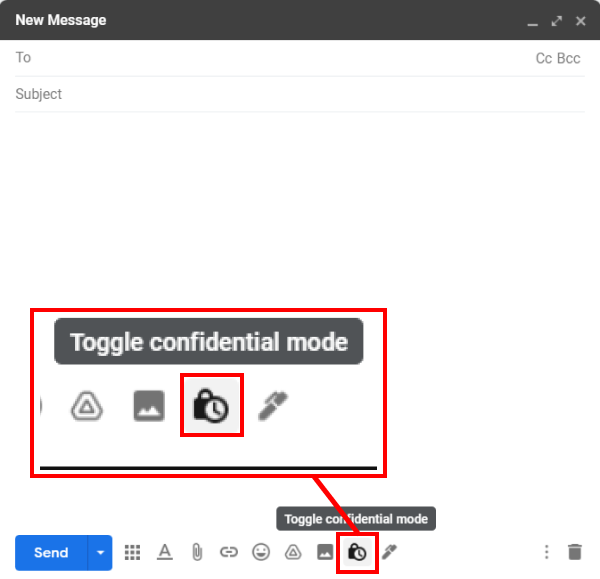 14. Schedule a Meeting Right From Gmail
Schedule a meeting with anyone directly from your Gmail inbox, using cloudHQ's Meeting Scheduler For Gmail.
This way, you can end the back and forth trying to discover a good meeting time, and your email recipient will simply be able to select a time when you're free. You'll get a notification of the booked meeting, and all you need to do is show up!
Try Meeting Scheduler for Gmail
15. Gmail Co-Pilot, a Mini CRM System
This app, Gmail Copilot, makes it easy for you to remember every detail about your email contact. It's a mini CRM system that provides the bio information of the person you're emailing with, along with a summary of your most recent email exchanges. It also offers a notes section and a reminder alerts that you can conveniently schedule on any future time and date. This CRM is a necessity for anyone using Gmail and always wants to have more intelligent conversations with their email contacts.
Get Gmail CoPilot
16. Use Email Marketing Software Right From Gmail
Organizing and sending out an email campaign is often a tedious process.
However, MailKing can easily create a mass email marketing campaign directly from Gmail and send it to your email list. It also supports mail merge, automatic tracking, and full email analytic reports.
Additionally, MailKing features mass text message marketing campaigns that's great to use as a reminder for upcoming events, work assignments, appointments and more.
Get MailKing
17. Email List Builder
Do you want to send an email campaign, but you don't have an email list organized? No worries, Email List Builder by cloudHQ will go through your entire Gmail inbox (or just your Gmail label), and export all emails that it can find. Then, it'll populate first name, last name, and any social profile information it can find for you into an organized Google Sheet that you can use to get your email campaign rolling!
Build your Email List
18. Export Emails To Google Sheets with an Email Parser
Backing up the data in your emails to Google Sheets is the easiest way to consolidate specific information from the body of your emails (like sales orders numbers, for example), and into a Google Sheets report. When you automate your filtering report, you'll always have an up-to-date Google Sheets report on anything that you're filtering your emails for.
With Export Emails to Google Sheets by cloudHQ, you do exactly that by extracting your data directly from your emails and exporting them into Google Sheets. With its native wizard, you can save your entire email inbox or Gmail label, or information from the body of your emails, directly into Google Sheets. This email parsing technique eliminates the need to manually cut and paste your email data, and saves you lots of time while ensuring all your information is up to date in Google Sheets.
Export Emails To Google Sheets
19. Export Emails to Google Docs
Exporting emails to Google Docs is helpful for teams because they can comment on emails as a team using Google Docs' comment and comment assignment features. This is great for customer service teams, sales teams, and any project oriented teams too.
Export Emails to Google Docs
20. Create Polls And Surveys in Gmail
Your audience has a voice, but getting them to engage with your emails is hard. Meanwhile, studies indicate that polls and surveys increase engagement response rates by up to 25%! With this app, you can include polls or surveys in your emails and watch your engagement increase, just like a dream.
Gmail Free Online Polls & Surveys make it possible for you to create accessible and easy-to-create online polls and surveys directly from your Gmail.
Create Free Online Polls and Surveys in Gmail
21. Share Gmail Labels
Sharing a selection of emails can be difficult, and sharing a Gmail label is next to impossible, right? Wrong! With Gmail label sharing you can now share your Gmail labels seamlessly with anyone you want. This is a great option for customer service teams, sales teams, and more.
Get Gmail Label and Email Sharing
22. Get Notified When Your Emails Are Opened
Having an email tracker can help you determine when your emails are opened, which gives you insight as to whether or not your email recipient actually read your email. With Free Email Tracker, you can track your emails, set reminders, and get notified when your email has been opened.
Get The Free Email Tracker
23. Email Tracker Blocker
70% of the emails you receive are equipped with an email tracker. If you don't want someone to track you, you can use an email tracker blocker. This ensures that you'll have a choice to let the email sender know whether or not you read their email, protecting your privacy as much or as little as you want.
Get Email Privacy Protector
24. Add Gmail Tables in Your Email
Copying and pasting a table from Google Sheets or Excel in your email is excruciatingly difficult to get the formatting. Luckily, cloudHQ's Gmail Tables solves that issue, and you easily create a table in your email with the correct formatting in just a few seconds.
Use Gmail Tables for FREE
25. Email Zoom Text Reader
Apps that offer page magnification are often hard to work with when wanting to read your email because they don't just enlarge your email in Gmail's inbox, they also enlarge all the other page elements that are of no interest to you. That means you're stuck having to endlessly scroll though your Gmail account so much that you likely wouldn't even use the page magnifier for Gmail anymore. Instead, Email Zoom Text Reader by cloudHQ focuses on specifically enlarging your emails, and nothing else, making it easy to use.
Get Email Zoom Text Reader
cloudHQ's 50+ Productivity Apps
Managing your work productivity in Gmail with these 25 tips and tricks will definitely make you more successful. All of them are free or have free trials available, and learning them is easy since they are very intuitively designed.
Once you start incorporating these tips and tricks, you'll be amazed by how much less you need to work, while producing better results.
At cloudHQ, we offer over 50 email productivity solutions to help you manage Gmail and Google Drive more efficiently.