Whether you are a large or small business owner, the holidays are a great time to build relationships with new customers and drive sales. The number of people shopping for new items increases significantly, and companies must use this fact to their advantage. Nevertheless, the competition during the season is tough. It is not easy for small businesses to run a successful marketing campaign during the holiday season without being overshadowed by more prominent brands.
If you are a small business owner struggling to make your voice heard and gain new clients, you must invest time to learn about modern marketing techniques. Email marketing is one of the most powerful marketing tools during the holiday season. Even if you are a beginner, you can use fantastic email templates online to draft impressive marketing emails.
If you are a marketer who finds email marketing too overwhelming or challenging, we have listed a few simple campaigns you can create to gauge your customer's attention and rise above the competition.
12 Holiday Marketing Campaign Examples for Small Businesses
1. Holiday Sale Announcement
Everybody loves discounts and holiday sales! Most people sift through their inboxes during the holiday season to find good deals and sales where they can get amazing gifts for their loved ones.
To attract your target audience to click on your website, you need to write a fun, compelling email that they can't resist. Be clear about your discount in the subject line, and add illustrations that don't take the reader away from your offer.
2. Offer Free Shipping
Free shipping is one of the most popular promotions offered by e-commerce stores. It is a great way to motivate customers to make a purchase and try your products. You can offer free shipping to promote specific items or only offer this promotion for a particular time. It is also a good idea to offer free shipping on orders over a certain amount.
3. Offer Free Gift Wrapping
Helping your customers give gifts to their family and friends with gift wrapping on top of their purchase is just plain ol' helpful. You can even charge an additional:
$3 for smaller gifts
$6 for medium-sized items
$10 for bigger sized items
4. Share a Personalized Christmas Gift Guide
A shopping guide for email marketing is a great way to offer fresh ideas to your customers for gift-giving. You can get your products in front of your customers and help them get done with Christmas shopping.
The gift guide is an excellent method to help your customers instantly browse your products. It may help drive more traffic to your store, resulting in higher sales.
5. Give a Discount or Referral Code
The holidays are an excellent opportunity to show loyal customers your gratitude for supporting your store and brand. You can send a holiday email to customers and offer a referral code or discount deal.
6. Create a Teaser New Year's Email
New Year means a new start for many people. Therefore, it is the perfect time to reach out to customers with new product suggestions. You can also email them about an upcoming product launch, host a New Year's sale, or send them a heartfelt New Year's greeting.
By launching a sneak peek of things that would be going on sale during the near future holiday season, you can create interest in your products and your store, and further allow you to promote your products and your sale.
7. Launch Exclusive Holiday Sale Promotions
Make sure that your clients know that your sale is expiring soon, and is just meant for the holidays. This sense of urgency will help your customers cross the threshold of "possibly purchase" to "purchase" mode and get you a sale.
8. Only a few left, Last Chance, Limited Stock
By using phrases like "Only a Few Left", "Last Chance", or "Limited Stock", you can use scarcity tactics to encourage customers to make a purchase early. It is a great technique to boost sales since you can create a sense of urgency that triggers people's fear of missing out. Imagine combining this with #7 above? You'll get a sales slam dunk, guaranteed.
9. Create a "How to Cope With the Holidays" Guide
Sometimes you don't need to sell anything to get people to visit your website and view all of what you have to offer there. That couldn't be truer for guides that help your audience through something anxiety-ridden, like the holidays. Having to find the perfect gifts for everyone, cleaning up your house, cooking everyone's favorites, having to deal with some less than savory members of the family, feeling excluded, or maybe spending the holidays completely alone, is a lot for anyone to deal with. Creating a holiday survival guide is perfect to help get you traffic, and your audience some much needed support. This one is an easy win-win.
10. Encourage the purchase of gift cards
Long live capitalism! When someone just can't decide on what to buy, offer gift certificates. It's easy, and usually very welcomed; especially for folks who just don't know what to get anymore (for example, have YOU ever shopped for a teen?!). It's also an excellent option for last minute folks too.
11. Offer a Discount if a Customer Sends You a Referral
Honoring your loyal customers is very logical; they're your core cult-classic customers, which will help keep your brand relevant. Offer them a hefty discount code when they bring you new customers, afterall, wouldn't you pay your sales reps a sales commission? This is very much along the same lines, only you don't need to pay them anything and can consider this more like a barter system. It might be a nice touch to create an event for them once a year, or send them a small gift during the holidays.
12. Create Gift Bundles
When you know that one of your products or services pairs well with another, why not offer it in a gift bundle? You'll make your customer's life so much easier, and increase your bottom line while you're at it!
Holiday Email Marketing Tips
Segment Your Email List
The key to ensuring your emails make an impact is to send them to the right audience. Since inboxes are already crowded with promotional emails during the holiday season, you should target relevant emails with users who are interested in your products. An easy way to do this is to create segments of people in your email list according to their interests, shopping behavior, demographics, age, gender, etc. Segmentation can help boost sales and improve lead generation for your business.
You can do this easily with Email List Builder, an app that goes through your Gmail account and will provide you with a list of all email addresses, their names, social media profiles (where applicable), and more!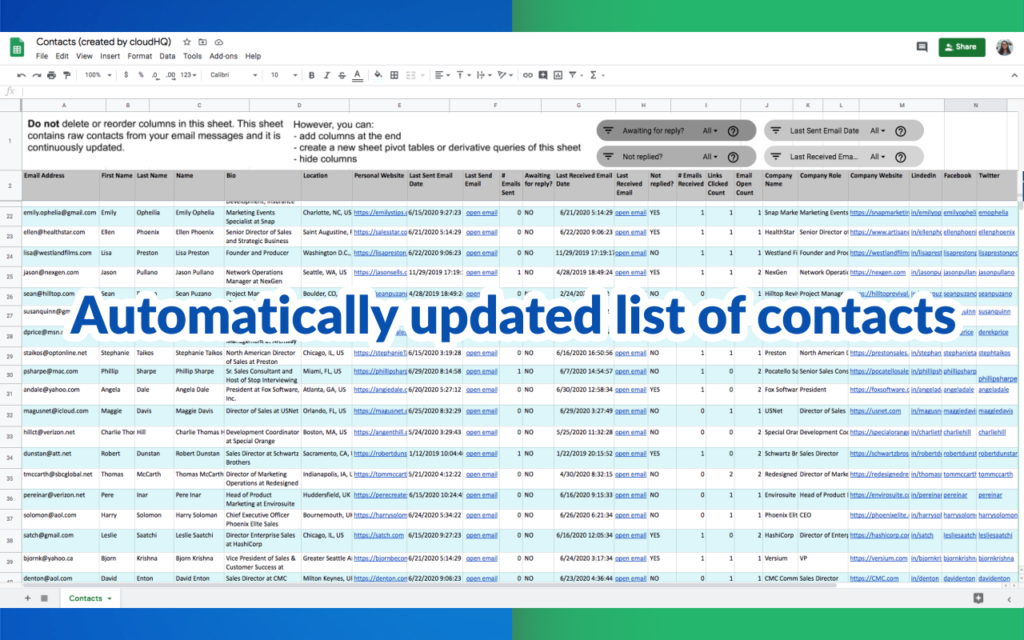 Choose MailKing to Create Captivating Emails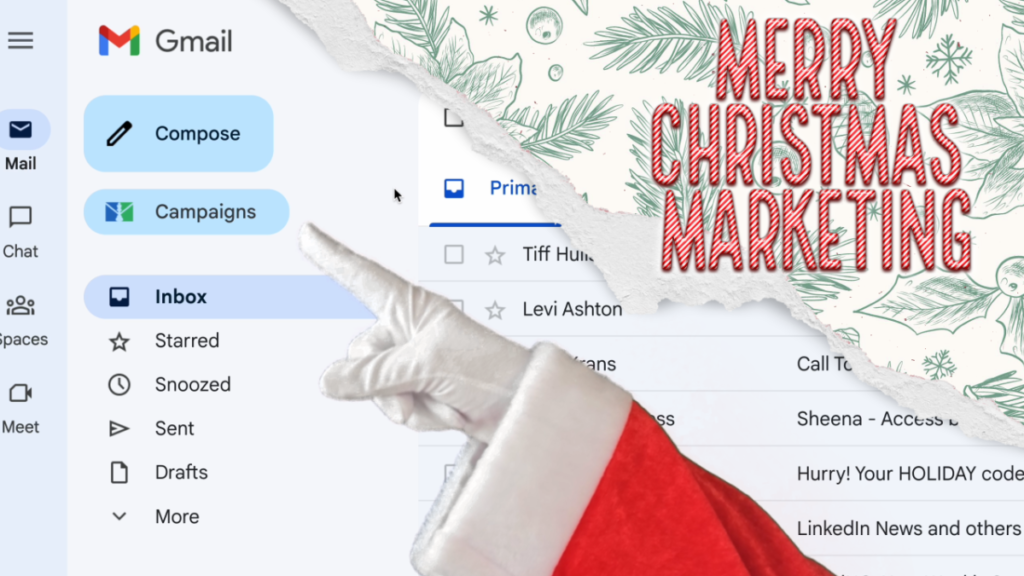 Do you want to send attractive emails to customers but don't know where to start?
MailKing is a fantastic email marketing software by cloudHQ that lets you send text and mail campaigns from your Gmail account. You can track customers' opens and clicks and use professionally designed email templates for different occasions. Here's a step-by-step instructional guide that explains exactly how to do it in just a few clicks. Get started today and start planning your holiday marketing campaign for 2022-2023 with MailKing!