Chrome extensions are tiny executable programs that run in your browser.
Tiny, but powerful.
From productivity to task management, Chrome extensions help you get things done.
Which extensions help you the most?
Here are five.
1. StayFocusd
Are you something of a news addict?
If we let ourselves, we'd check Google News as often as some people check Twitter or Facebook.
That's why we use StayFocusd.
It's a flexible site blocking tool, allowing you to block sites completely or set a limit on how much time you spend on them.
2. Kill Facebook News Feed
Facebook is a blessing and a curse.
It helps you grow your network, reconnect with old friends, and stay in touch with family all over the world.
It's also incredibly addicting, which is not good for your productivity.
Since Chrome is where most people do their work, you might like to use the Kill Facebook News Feed extension to help.
Unlike a site blocker, it doesn't stop you from using Facebook.
You can check pages, look at friends' profiles, research companies—all the things you sometimes need to do for work.
It just keeps you from getting pulled into the news feed.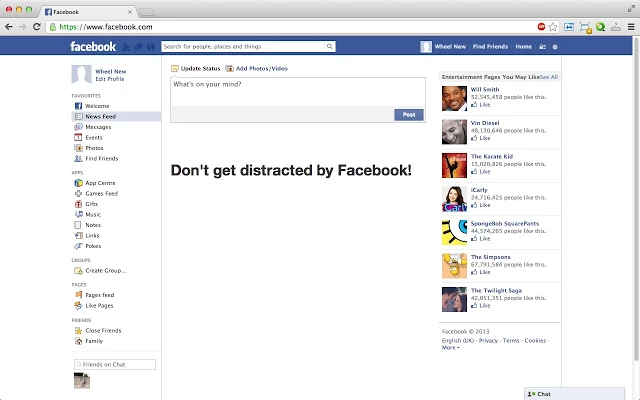 3. Nimbus Screenshot
Nimbus Screenshot was one of the first extensions we installed in Chrome, and it remains one of the favorites.
With it, you can take a screenshot of the full-length of a website, then annotate it before saving the image to your computer.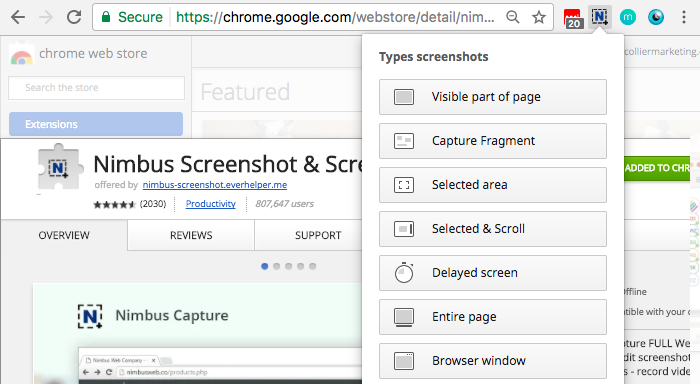 4. Meeting Scheduler
Meeting Scheduler might be our favorite cloudHQ-built extension.
Whenever you want to schedule a meeting, make it easy and save yourself the headache for both you, and your invitee's availability.  Just send a link, and let your invitee choose what time is best for them. Saves time for everyone, and makes a great first impression.
Also, the option of including the little lighthearted gif at the end makes it very cute.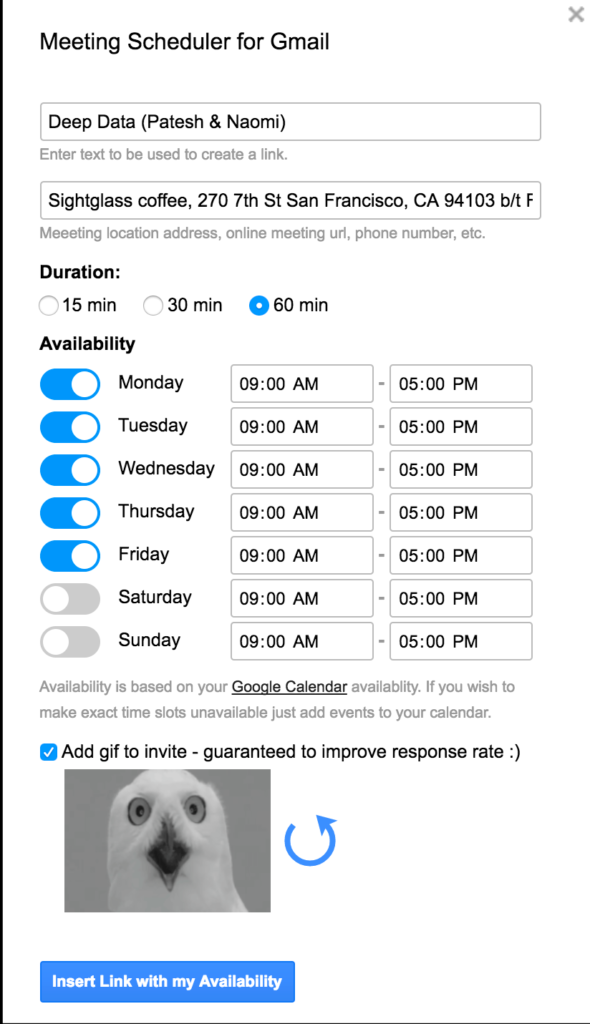 5. Momentum
Momentum adds beauty to your day.
When you open Chrome, instead of a homepage, you'll get something that looks like this:
The photo and quote changes every day, and they always make you smile.
We know it's not strictly a productivity tool, but if you believe the science, happy people are more productive people, which is good enough for us.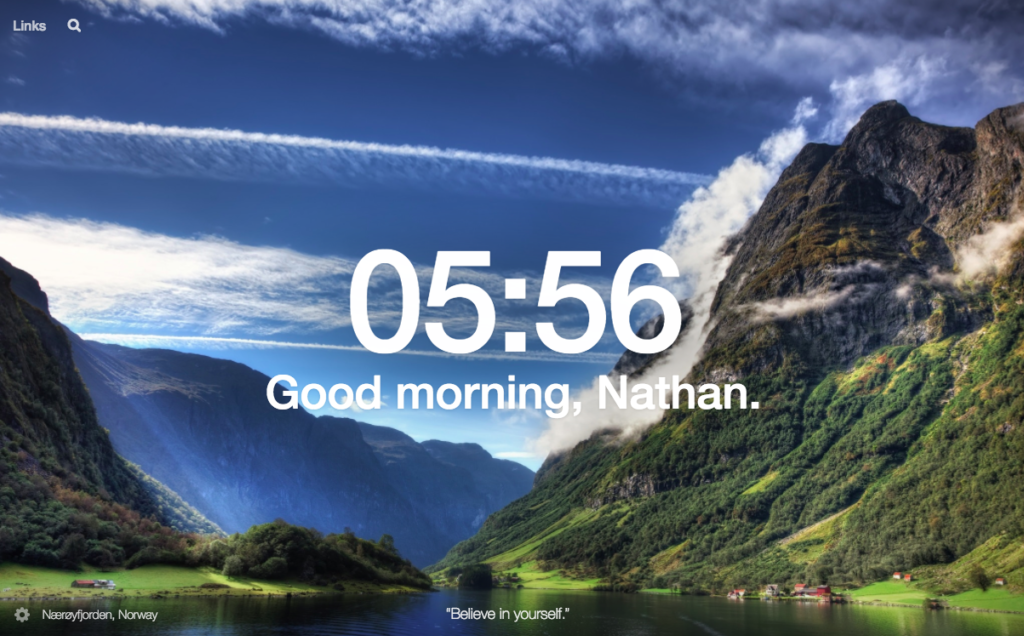 cloudHQ Productivity Extensions
While most of the above extensions don't come from us, we continue to expand cloudHQ's library of Chrome productivity extensions, including:
You can find the full list here: cloudHQ Chrome extensions.
If you use Gmail, Dropbox, or any of the major cloud storage services, I'm sure you'll find something there to make your life easier.
cloudHQ Productivity Extensions