Many employees are waking up to realize that a working a 9-to-5 job is undesirable in comparison to becoming an entrepreneur and work from home.  Having a regular job that makes you work in an office space usually means that you'll have to "learn to work" with other people like loud typers, people who microwave their fish in the break room, or bosses that only give you a one hour lunch and unreasonable expectations, and not to mention Covid-related worries.  The negatives of working a "normal" 9-to-5 job are many, but working on your own terms provides the comforts of your home.
Quitting your job and working for yourself is not an unpopular phenomena. It's a recent trend called "The Great Resignation" that shows a 56% increase of entrepreneurship since the pandemic hit. People are not having it anymore, and are quitting their jobs.
If you're one of them, there are some practical guideline you should consider before (and after) you quit your job that lets you hit the ground running with abundant opportunities.
5 Steps to Quit your Job
Step 1 . Copy emails with "Multi Email Forward for Gmail"
You can migrate your emails to another email address. This is an excellent option if you would like to keep up to date with your contacts and their current projects in your new position elsewhere. Before doing this though, we urge you to check if you ever signed a work contract stipulating that emails are company property. If you did, I'm afraid this option is not for you (but you can take advantage of #2 below). However, if you didn't, you're free to go ahead and get started with the below movie that shows you exactly how to copy your emails to another email address in just a few clicks.
Install Multi Forward for Gmail
Step 2. Copy all your email contacts with an email list builder
Next up, is simply creating an email list of all the email addresses that are in your inbox. This is necessary to keep a master spreadsheet file for all your contacts to reach out to at a later time. Take a look at how easy it is to use, and how valuable it can be later. Depending on your signed work contract, contacts are usually not covered, and this is usually a very acceptable way of bringing your contacts along with you.
Install Email List Builder

Step 3. Get a CRM you can count on for your new job
A good CRM is hard to come by, and getting one that's free is next to impossible. However, not that impossible. With Gmail Copilot, you can see every email and attachment you ever sent to your email contact, set up reminders, and notes too! Take a look at this gem and don't hesitate installing it immediately.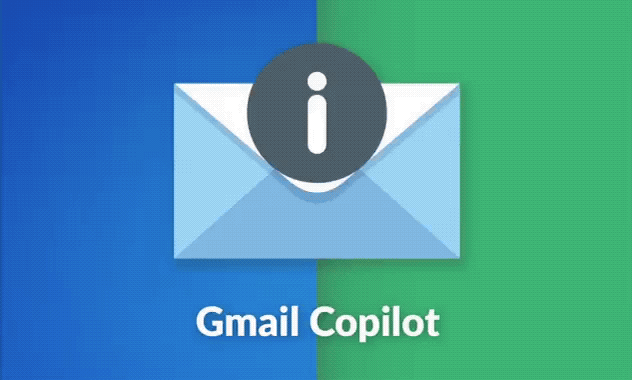 Install Gmail CoPilot

Step 4. An Email Marketing Software that makes it easy
Email marketing is never overrated–it's your money maker. It helps you keep in touch with your contacts and ensures that they know what you have to offer and generates forward movement for you. MailKing, our email and text message software, gives you free email templates and email link tracking, and statistics so that you can see who's engaged with your email or text, and who hasn't.
Install MailKing – Email and Text Campaigns From Gmail

Step 5. Book meetings with a meeting scheduler
Booking meetings can make or break your entire month. Don't let the frustration of back and forth calendar availability block your blessings! Just install this meeting scheduler for Gmail, and it connects directly with your Gmail calendar to ensure that your contacts just have to click on a link to book a time to talk with you. Make your meetings easy for everyone, and take a look at how easy it is.
Install Meeting Scheduler
With these 5 apps, you're now fully equipped and empowered to move on to another opportunity for yourself. Let 2022 ring in with positivity and let yourself align with work that you enjoy. Happy "Great Resignation," and we hope that you enjoy your newfound passion.