This is Naomi, co-founder at cloudHQ. This a tutorial explaining how to clip any website and store it in your Gmail.
Don't worry. It's really easy.

All you have to do is click one button.
Tutorial 1: Save A Web Page to Gmail
Do you see the "Gmail Web Clipper" button on the top right of your screen?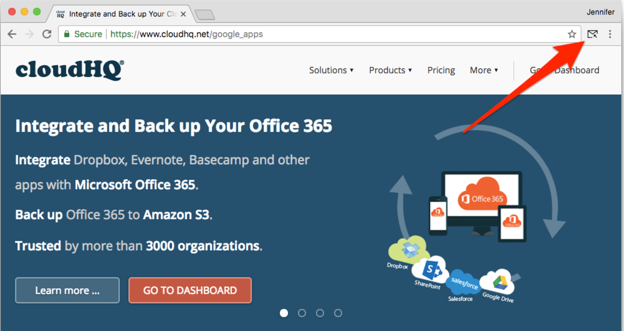 Go ahead and click the button and see what happens.
You should get something that looks like this: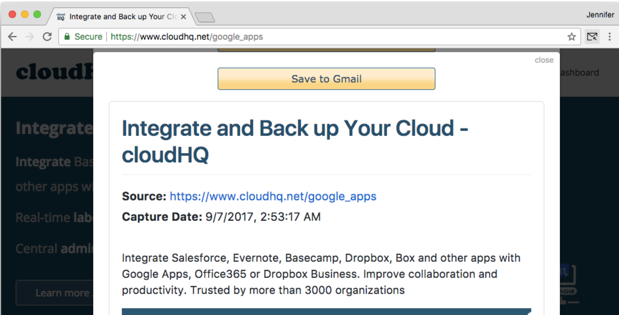 Now, from here, click the button that says Send to Gmail: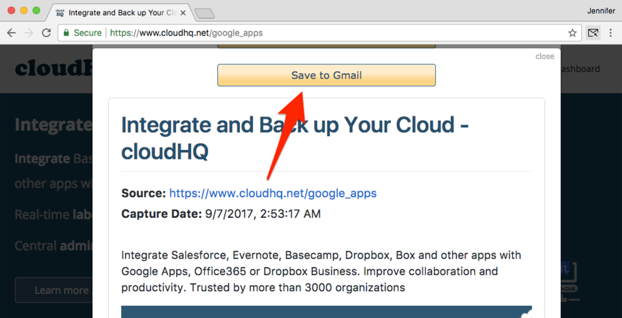 That's all there is to it!
You've just saved a web page to Gmail.
If you open your Gmail account, you'll see your note:

Tutorial 2: Save a Clip to Gmail
In tutorial 1, you saved a complete web page to Gmail.
Here's how to save just a part of one.
Open a new tab or window in Chrome. Then navigate to any website.
With the web page open, highlight any text from the page, then RIGHT CLICK.
You'll see a new option in the menu for "Clip Selection to Gmail."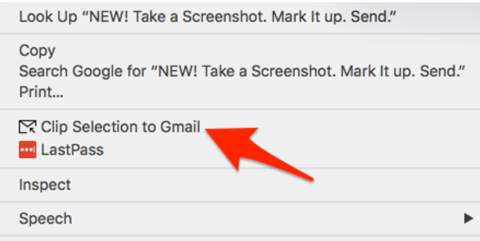 Click "Clip Selection to Gmail." You'll get the same popup you did in task 1, except now you'll only see the text you highlighted.
Click "Save to Gmail."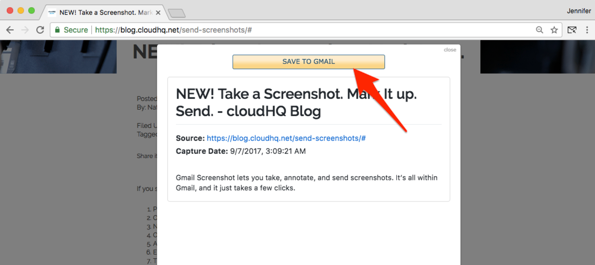 That's it! Your note is now saved in Gmail.
We hope you enjoy using Gmail Web Clipper.
Because everything should be as simple as one click.
-Naomi