Father's Day is a $20 BILLION dollar industry, and that means you should be thinking about how to organize your own email marketing campaign for Father's Day.
---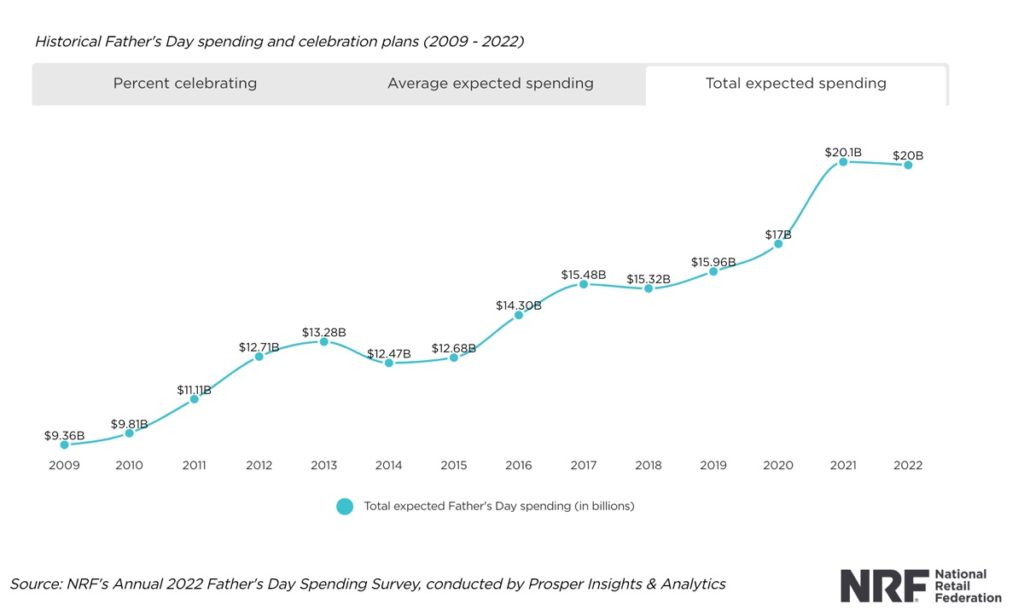 ---
According to the NRF, not only is Father's day a $20 billion dollar retail opportunity, but on average, each person spends about $171 on Father's Day.
To take advantage of this incredible sales opportunity, we're going to teach you how to send out your very own email marketing for Father's Day. First, you'll need an email list.
Step 1. Email List Builder
If you already have an email list, you can skip to step 2. If you don't yet have one, then you need to visit Email List Builder and get your email list organized. Luckily, this app works in just a few clicks, goes through your entire Gmail account, and organizes every single email address you could possibly have into a neatly organized Google Sheets email list report. Even if you don't have all the contact information organized in your emails, this app will cross reference your email addresses with public profile data, and fill in any blanks (like their first and last names). This list will be perfect to use for all your future email marketing campaigns.
Build Your Email List
Step 2. Email Marketing for Father's Day
Next, you need software to send your email marketing campaign. MailKing email marketing software does just that, but is integrated into your Gmail account, so you don't need to learn a whole new system. Simply take a look at any of the email templates below, select one, customize and send it off.
Send a Father's Day Campaign now