It's 2020, and everyone's inbox is full.
To the brim.
Contemporary research confirms that the average professional email inbox receives 120+ new emails per day—but of those emails, users only reply to 25%.
Of course, email users look first at the subject line of an email to determine whether it's worth opening. Many have weighed in on what makes an appealing subject line, but what if there was an easier way you could stand out? Something that would ensure every email subject made more of an impact?
Thankfully, there's a new tool that will help you do just that.
Enter our latest extension: Formatted Email Subject Lines by cloudHQ!
Want to cut through all the noise? Want to make sure your co-worker reads your email right away, instead of muttering, "I'll look at this tomorrow"? Don't you want to catch your customer's eye right from the get-go?
With Formatted Email Subject Lines, you can make visually appealing email subjects that pop off the page.

How Do Formatted Email Subject Lines Work?
Did we mention how easy this tool is to use?
Download the tool from the Google Chrome Webstore here.
Open your Gmail and start composing a new message.
Type out the subject of your email.
[Optional] If you want to format specific phrases, words, or letters of the title, highlight one of those parts at a time.
Now, look at the far right side of your subject line for the sparkling paintbrush icon.
Click the icon! A drop down list will appear with all of the formatting options available!
Write—and then send—your special new email. It'll have heads turning.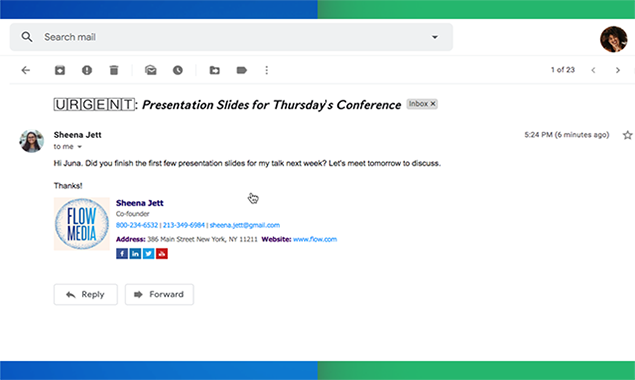 10 Formatted Email Subject Lines are Available
When you click the button to format your subject line, there are several formatting options available.
𝗕𝗼𝗹𝗱
𝙄𝒕𝒂𝒍𝒊𝒄𝒔
𝘽𝙤𝙡𝙙 𝙄𝙩𝙖𝙡𝙞𝙘
U̲n̲d̲e̲r̲l̲i̲n̲e̲
𝔻𝕠𝕦𝕓𝕝𝕖 𝕊𝕥𝕣𝕦𝕔𝕜
S̶t̶r̶i̶k̶e̶t̶h̶r̶o̶u̶g̶h̶
🅆🄷🄸🅃🄴🅂🅀🅄🄰🅁🄴
B🅻🅰🅲🅺🆂🆀🆄🅰🆁🅴
Ⓦⓗⓘⓣⓔⓑⓤⓑⓑⓛⓔ
🅑🅛🅐🅒🅚🅑🅤🅑🅑🅛🅔
Try them out and see for yourself! You can use multiple formatting options in a single subject line, so there are endless possibilities.
Who is This For?
Well, the short answer is: everyone! This is, of course, a universally applicable tool.
The long answer:
Marketers — aiming to increase the open rates of their email campaigns
Professionals — endeavoring to stand out amidst everyday email flooding
Colleagues — intending to ensure their emails are read immediately by co-workers
Friends — looking to spice up an email thread with appealing visuals.
So, start now! Download the extension for yourself and start playing around. It's fun, easy to use, and highly effective. You'll stand out immediately from the hundreds of other emails clogging up your recipients' inboxes.
In fact, Formatted Email Subject Lines is so much fun, you'll never want to go back to "normal" subjects.
We promise: your network will thank you. Just don't be surprised when they start sending you emails with formatted subjects, too.