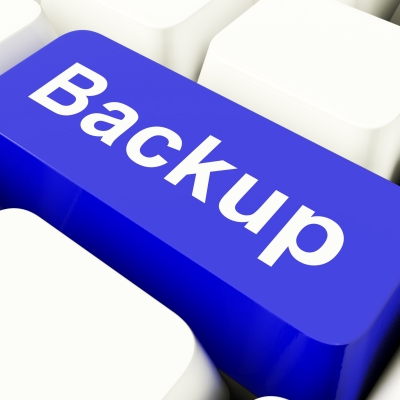 Every year, users store thousands (or more) files on their hard drives- text files, family or momentous photos, music files, home videos, important documents, sensitive company data, confidential client files and much more- not realizing that all of these files are just a hard drive crash away from being obliterated and sent to the land of never return. You may have had your data on a hard drive for years and think- it could never happen to me. But you never know what's going to happen. A flood, fire, hurricane or tornado can wipe out your local drive and just like that, it's all gone. Lightning can fry a hard drive leaving much, if not all, of the data unrecoverable. A thief can steal your laptop and all of the data you have stored on it. Hard drives can become corrupted and crash for seemingly no reason after periods of use.
Is your current backup plan effective?
But maybe you have a backup plan in the case of a hard drive crash. Do you store your data on CDs and DVDs? Or maybe an external hard drive? Natural disasters will wipe out these as well unless they are stored in another site far away. But how efficient is that if you need to recover your files? And CDs and DVDs are known for becoming corrupted and unreadable after lengths of time or other conditions. An external hard drive is no better than an internal hard drive unless you happen to have it stored at an offline site away from the natural disaster. 
Why do I need an online backup service?
When you take your local data and store it online, you are actually storing it in an area that's safer than on-premise storage. If a natural disaster strikes and you lose your entire computer, all data that you have stored online will still be safe and recoverable. This is the main factor behind cloud computing- your data is ALWAYS accessible to you when you need it! Hard drive crash- no problem, your data us safely stored online in the cloud. You can simply download the data to your new hard drive and continue as though nothing happened. Same if your laptop gets stolen. Or your tablet. Even your smartphone. But you must be prepared. Once disaster strikes, it's too late to second-guess yourself and wish you had cloud backup for your important data. What you took for granted at the time is suddenly gone- as if it was never there.
How to choose an online backup service
An online backup service, also known as a cloud storage provider, will provide you with a specific amount of storage space at a certain price. Up to a certain point you can even get free storage space, usually between 2-50 GB of storage space depending on your provider. If you need more storage space than that, you will have to pay, but not very much. Prices vary but are generally around $0.10 per GB.
There are some questions you need to ask when choosing an online backup service
Does it upload new files and revisions instantaneously or does it perform backups daily, weekly or monthly? And are the backups automatic or manual? Do you have to stop your work every time a backup is performed or can you continue uninterrupted? Does the service allow syncing? How about file-sharing? How much does it cost?
Here is a comparison of some of the top online backup services
Mozy is an online backup service that does not offer a timed free trial but does offer a free 2 GB limited plan. If you need more space than 2 GB, you will have to pay $6 per month for the 50 GB plan, or $10 per month for the 125 GB plan. For more computers and more storage space, the price will increase. Backups only take place when scheduled (daily or weekly) or when your computer is not in use.
Norton Online Backup is an online backup service that offers a 30 day free trial period. After that period has expired, users must pay $49 per year for each 25 GB of storage space. This can be extremely expensive for users that need additional space. Backups must be scheduled to take place at certain times.
Nomadesk is a cloud backup service that offers a 14 day trial. After that period, the price is $10 per user, per month ($120 per year). The service retains 14 daily backups so you do have restore options but they are limited to the past two weeks. Synchronization is performed when the user logs in, any revisions or additions are then synced.
KineticD is a cloud backup service that offers a free 30 day trial. After that period, users will have to pay $3.95 plus $0.50 per GB per month, which can be quite expensive if you use a lot of storage. The average cloud storage provider charges around $0.10 per GB per month.
Related articles