It's really easy to send out emails, but without an email tracker, do you really know how interested your email recipients are?
Understanding how to work email trackers helps anyone understand exactly how many times an email recipient read  your email and clicked on your links.  When you have an important sales proposal, resume, or any other important email–even a cold email–understanding who's interested in your message helps you tailor your messages properly.
Installing and using the Free Email Tracker has never been easier. Below explains how to start using it so that you can know when to follow up with your contacts.
Get Free Email Tracker
Install Free Email Tracker
The first step is to visit the Google Chrome webstore to install this app. Installing it takes just a few seconds for it to appear in your Gmail inbox.

Compose an email
You'll see a new icon on the bottom of your email which ensures that you are tracking that email.
Receive Notifications
One of the best features of email tracking is that you can get alerted via desktop or SMS when that person opens your email. Obviously, if you have a large amount of emails that you're tracking, you wouldn't want an SMS notification each time a recipient opens it, however that feature is great to enable for specific email addresses; like your clients or your boss, as prime examples.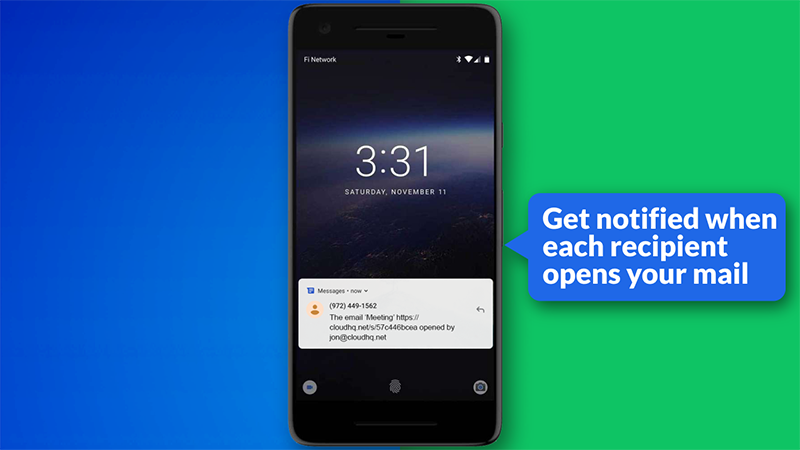 View Your Read Receipt Open Summary
Whenever you want to see who opened your emails, simply click on the icon on the top of your Gmail.

That icon will bring you to your dashboard where you can clearly see who opened your emails, how many times, and what links they may have clicked on.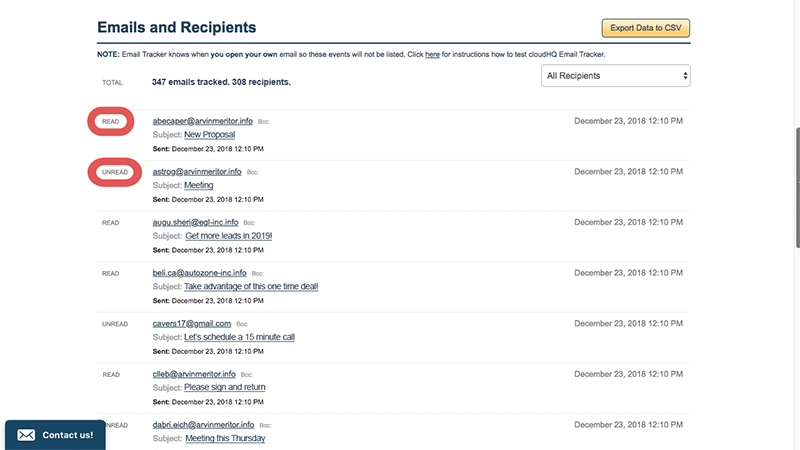 In-Depth Data Analysis of Understanding How Email Trackers Work
If you look at the image above, in the top right hand corner is a yellow button that says "Export data to CSV." When you click on it, you'll get the following in-depth report in Google Sheets, where you can see exactly how engaging your emails are. This in-depth data report is only available with the Premium Plan, and is often used by small businesses, consultants, or marketing experts.
Having access to an email tracker is such a necessary tool if you're in a customer-facing role of any kind. Give it a try today and know when it's time to close a sale or send a follow up call to action request.
Get Free Email Tracker