Why use Google Docs Templates?
Starting any document from scratch can seem like a daunting task, however, once you have a general structure in place, you'll find that you can easily breeze through it. That's why we created Google Docs Templates by cloudHQ where you can find any kind of document you're needing, make a copy of the document, and customize it to fit your needs.
How to Use Google Docs Templates
Getting started is not hard at all, and we'll walk you through it step-by-step.
First, go to the Google Chrome store and install the Google Docs Templates Chrome extension by cloudHQ.
Next, you should pin the extension to your Google Chrome toolbar so that you can easily access your Google Docs templates at any time, for any Chrome window.
Click on your new icon, and you'll immediately be taken to your professionally designed Google Docs templates.
Lastly, all you need to do is find the template you want, make a copy, and edit it as you see fit. It's an easy way to get you started in the right direction with the right structure that your audience will be able to easily understand.
Business Plan Templates
We have a selection of business proposal templates that we think you'll enjoy. Simply select the one that speaks to you the most, edit it and you're good to send that out to investors, customers and even your bank if you are anticipating having to apply for a business loan.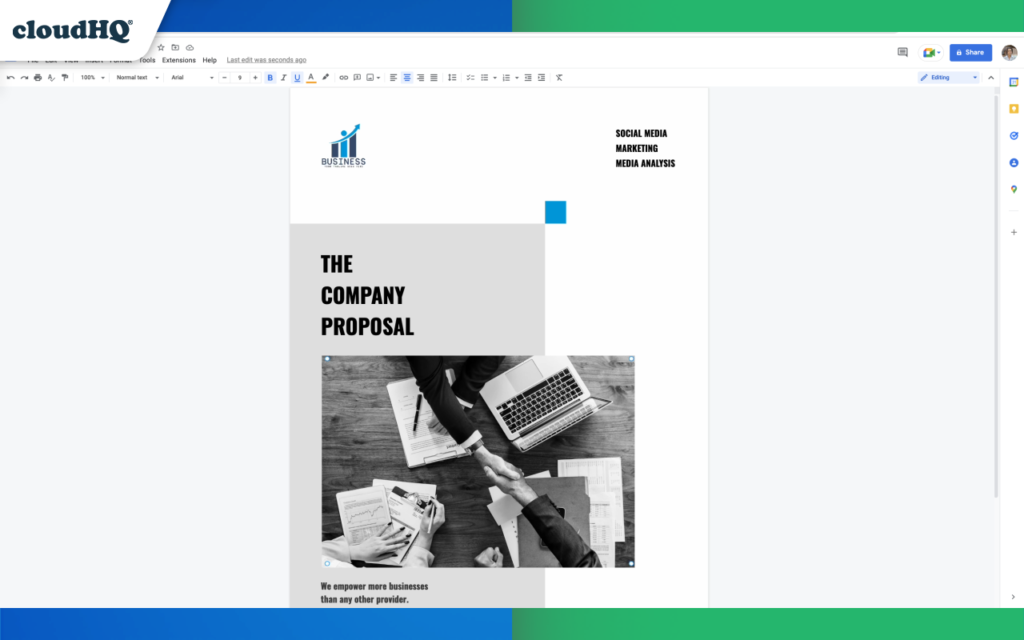 Resume Templates and Cover Letter Templates
Finding a job can be difficult enough! Our resumes and cover letter templates help you stand out. It also helps you address the areas of concern for recruiters and recruiting bots that are so often now part of the resume filtering process. Using templates will help get you to the next step in your job search in a much faster way.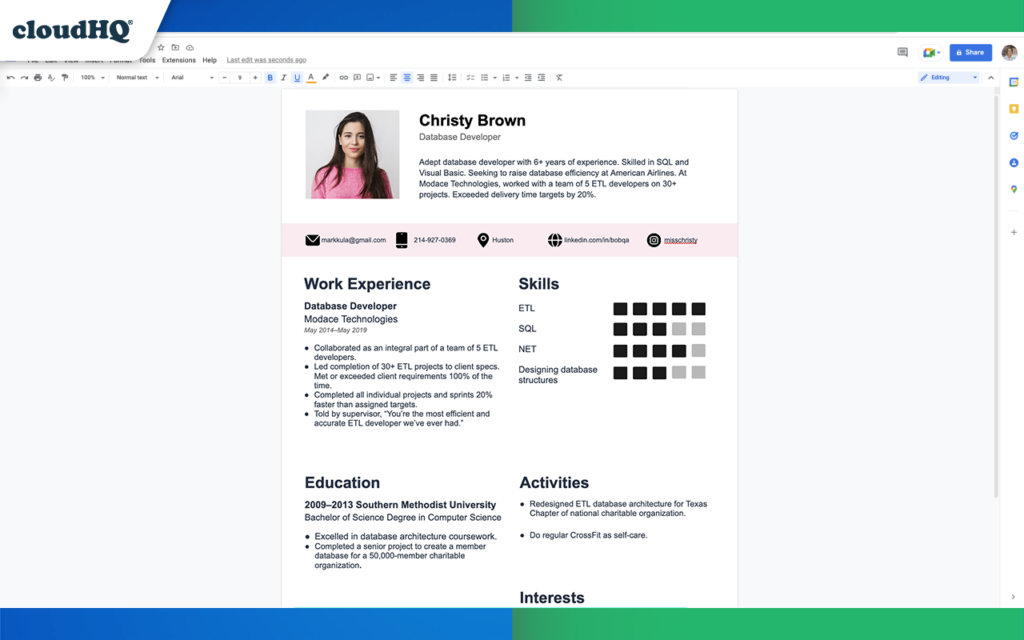 Lesson Plan Templates
School is just around the corner, and we all know what that means: lesson plans! Especially after the pandemic era, it seems like most teachers need to have an organized lesson plan to provide any students that might miss a few days of school in case they happen to contract COVID. Even if it's not to accommodate students who miss school, it's just a good idea to have your lesson plan organized for the semester so that you can pace the class and set expectations and milestones.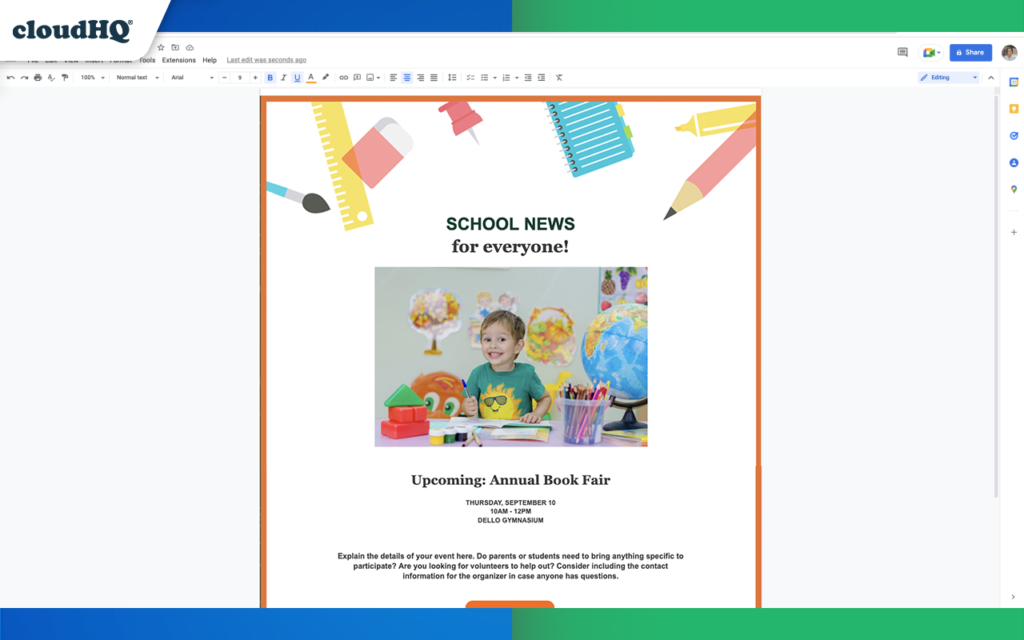 Invoice Templates
Business templates are so extremely high in demand right now, especially as 34% of Americans have a side hustle now; that's 1 in 3 Americans! Those entrepreneurs need an invoicing template with an easy to understand structure for their customers. We have consulting templates, simple basic white templates, contractor templates and more. You can find a visual selection of them here.
Newsletter Templates
Every company who wants their audience to remember them and stay aware of their brand, has a newsletter. From large companies like Apple, to the smallest companies right down to Etsy shops, you'll find that their newsletters are always a top priority, and that's easily explained with one word: engagement. You need to keep your customers aware of what's new; you can opt to do it via an email, a blog post, or any other method, but a company newsletter will always be a smart play. We have some excellent newsletter templates for you to take advantage of.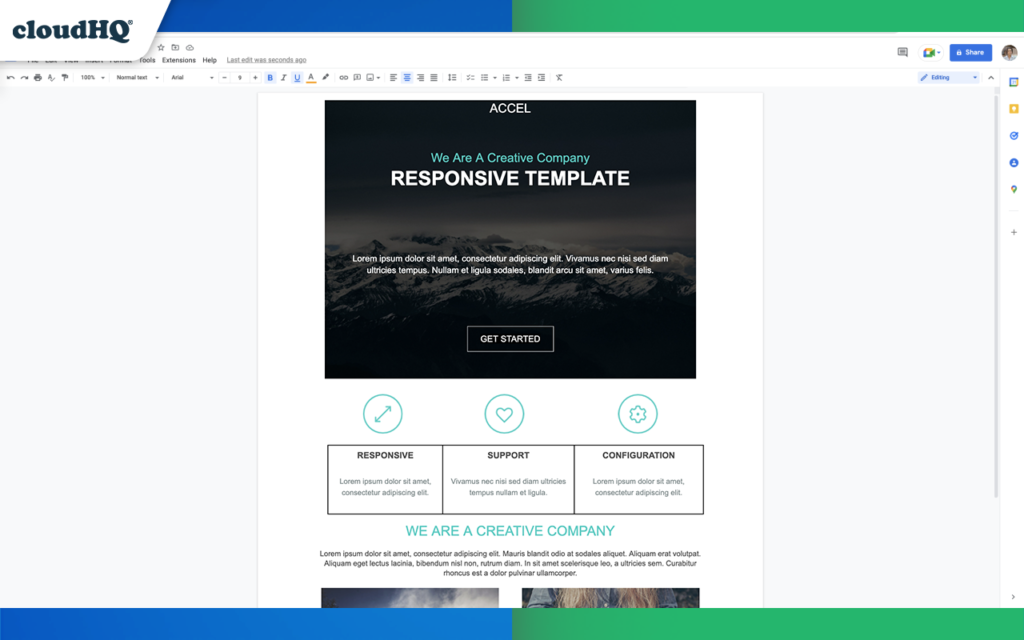 Restaurant Menu Templates
A menu is extremely important for anyone with a restaurant or a meal prep delivery company. We have the most beautiful designs with all kinds of cuisine themes. Use our free menu templates, and you can spend time focusing on your food and beverage business.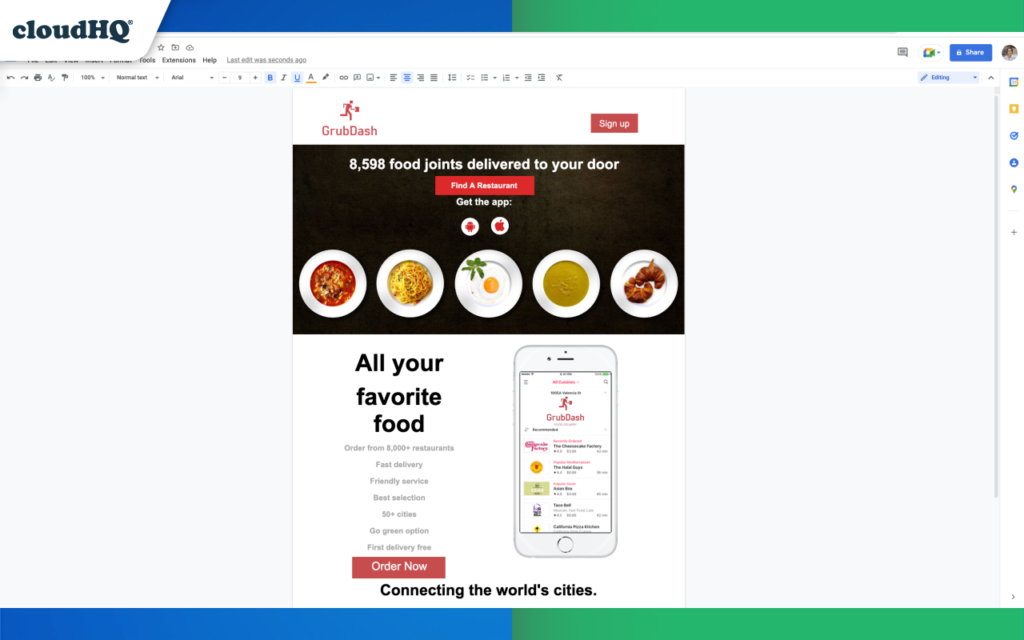 Flyer Templates
Anyone selling anything, or organizing any event will find out that our flyer templates are a literal blessing. You never need to start anything from scratch, and we have every type of event, sale, or announcement free and ready to be downloaded into your own library. Go ahead and find what you need so that you can get it out to your customers much more quickly than if you had to work on it on your own.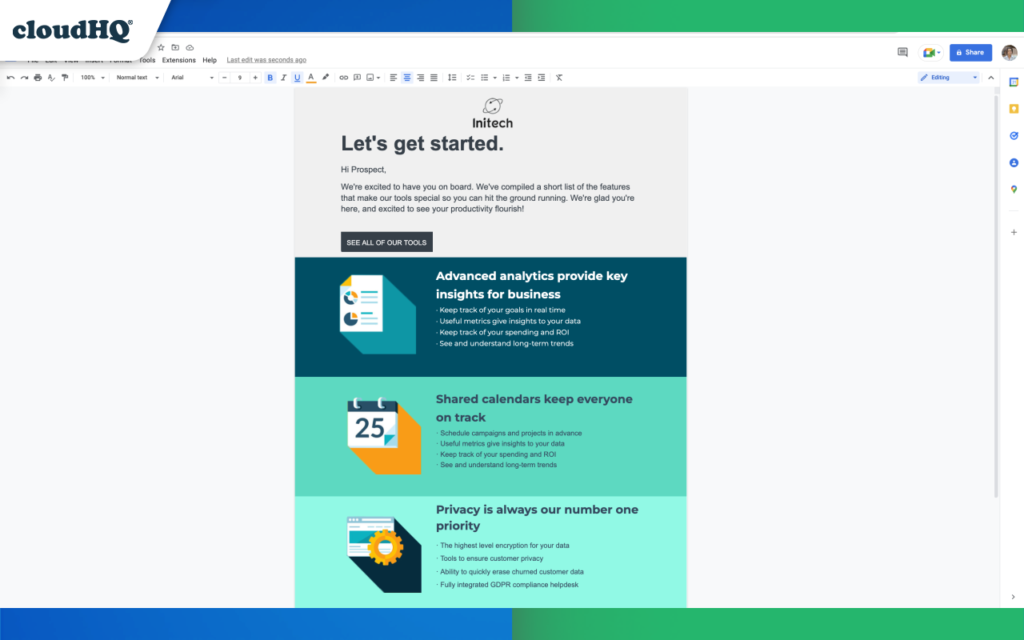 So Many More Templates
We have 100's of Google Docs templates that we've designed for you, completely free.
We just want you to become successful and make it out there in this shaky market so that maybe one day when you're ready, you'll want to use our Business Solutions and support us back if you feel like we're a good fit. If you need any other productivity apps, please don't hesitate to browse our 50+ Chrome extensions where they are all free, or have free trials available. Let's get your business flying high where it belongs, together.