Lead conversion is a major problem in business because it is extremely challenging and time-consuming to chase after every prospect without online email workflow automations.
What are Online Email Workflows?
An online email workflow is an email sequence of outreach emails that you can organize in advance, and send to your leads. The emails all work together for a common goal: to onboard a lead on your product or service. Automated emails are an essential component of email marketing automation workflows.
Auto Follow Up for Gmail is an easy-to-use app by cloudHQ that helps you get your audience through your email sequences to get them to your ultimate goal: a booking, a sale, or whatever your ultimate call to action is.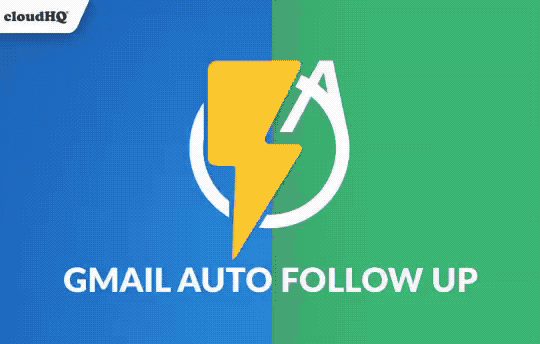 Get Auto Follow Up for Gmail
Benefits of Online Email Workflows
1. Consumer Engagement
An online email workflow allows you to stay in touch with your customers and prospects regularly. By sending out automated emails, you can keep your brand at the forefront of their minds. This increased brand awareness can lead to improved sales and higher conversion rates.
General emails may no longer command a response. Trigger emails that are tailored to consumers' interests have a 65.7% higher open rate and 7.5% click rates compared to general emails.
2. Increased Revenue
You can use follow-up emails to remind customers to return to their carts or complete their purchases. Reports show that automated emails generate 8x more engagement than other emails and can generate 6x more revenue.
3. Shortened Lead Time
Once you understand customers' triggers and carefully set up an effective email workflow, you can expedite the timeline and watch leads come in effortlessly.
4. Data Collection
Online email workflow systems can help you to collect data about your customers and prospects. By tracking who opens and clicks on your emails, you can gain valuable insights into their interests and needs. This information can be used to improve your marketing strategy and target your audience more effectively.
How To Setup Your Online Email Workflow in 7 Steps
Now that you know the benefits of online email workflow, you may be wondering how to implement this system in your own business. Luckily, it's not as difficult as you may think.
There are a few different ways to set up an online email workflow. We suggest using a system that allows you to automate your email campaigns and track its performance.
Follow these steps to set up an email workflow:
1. Select an Online Email Automation Software
There are countless email automation tools in the market to help you create automated emails and track its performance.
A practical and easier tool would be the Auto Follow Up for Gmail app- it allows you to set up a series of emails to send to your prospects over time directly from your Gmail.
2. Identify Your Target Market and Create an Email List
A. Strategize to who you want receiving your emails
A good way to group your email contact is to use the lifecycle stages – for certain campaigns, you send emails to existing customers who have not purchased a particular product yet. You should upload your email list into your email automation software. For Auto Follow Up for Gmail, you can do this with a Google Sheet, CSV or Excel file, or you can import your Google Contacts.
B. Email List Builder
If you have no email list, we suggest you start off with an Email list Builder. Ours takes just a few clicks, and it will go through all your emails in your Gmail inbox, or Gmail label, and add any pertinent information to it that we can find (like first name, last name, etc). You can use this list with your Auto Followup for Gmail app.
Get Email List Builder
3. Identify Email Marketing Campaign Goals and Craft Your Email Message
A good strategy makes a good email marketing campaign–set up email campaign goals that address what you want from your target market. Plan for the type of message you're crafting and look at these examples. Once you have a clear idea of what you want to say, you can start crafting your message. Feel free to look at the templates section of this app that will provide you with beautiful and free email templates you can use and customize.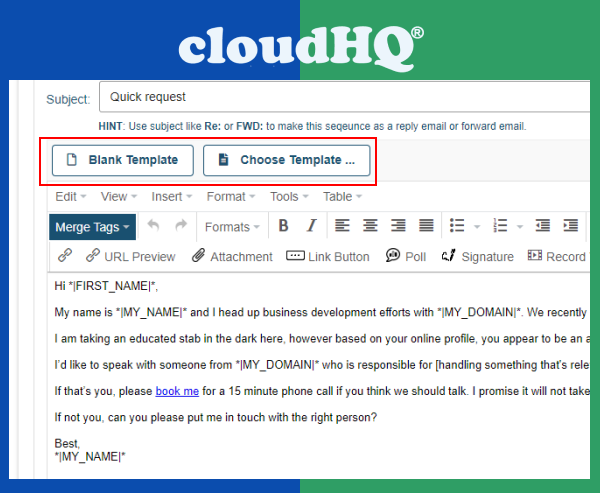 4. Set Enrollment Criteria Based on Your Target Market
Enrollment criteria refer to the qualifications that must be met for a contact to be entered into a workflow. Set the enrollment criteria based on customers' triggers. For example, if you have an email list that shows interest in fashion, and is the head of household, that would be enough of a criteria for enrollment.
5. Determine Automation Scheduling
You can either choose to schedule the email for a particular date and time or choose to send the email immediately. Other ways could be setting a follow-up email if there is no response received from an automated email recipient.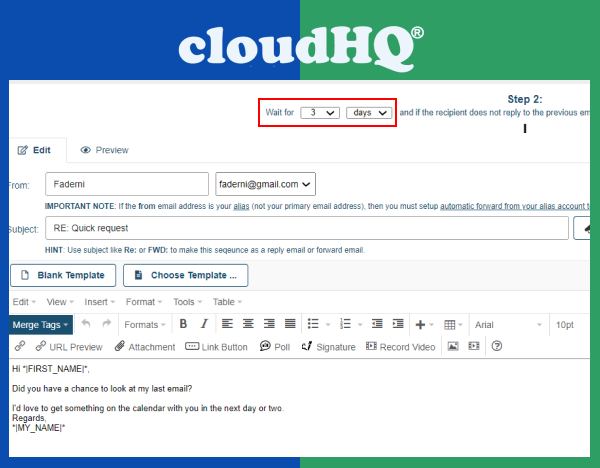 6. Double Check Your Email Automation Setup
Crosscheck your email contact list to make sure all emails are included, also check for errors in the email text and check your "send" settings.
7. Push out, Monitor Consumer Behavior Actions
Publish the workflow once you are satisfied with it. The possibility of mistakes exists, so be alert to anomalies. You should not be worried about making adjustments when needed to improve your email automation workflow – like other marketing strategies, iteration is key.
Your workflows can also be expanded to support other business goals. Additionally, you can use them to automate contact interactions (setting and clearing contact properties, updating lifecycle stages, adding and removing contacts from lists, etc.) that allow for targeted, effective marketing to prospects.
Online Email Workflows
Email workflows are a great way to connect with prospects and convert them into customers. They are an efficient way to manage your interactions with leads and can help you save time while reaching more people. By following the tips in this article, you can set up your online email workflow that will help you grow your business.
Get Auto Follow Up for Gmail