Grab your contact list.
We're going show you a simple Gmail trick to create super-personalized holiday emails.
Psssst: You need the MailKing Chrome extension for this.
Why send personalized emails?
Because personalized emails can be a great way to boost engagement, sales, and bookings for your business—and people spend more money during the winter holidays than they do at any other time during the year.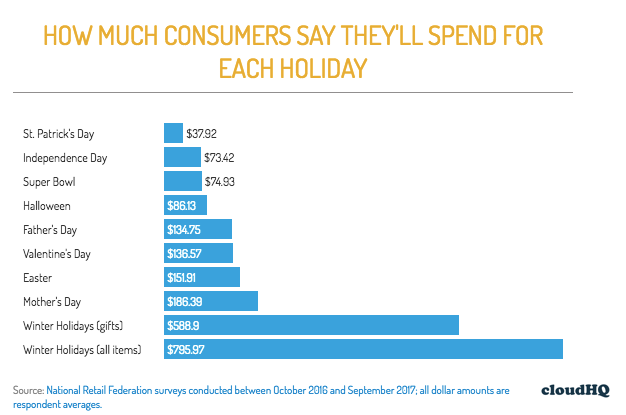 Here is the easiest way to send personalized holiday emails to your customers:
Send a Holiday Message to All Your Contacts
The dozen, hundred, or thousand customers and prospects you hope will make purchases in the next week or two, needs to hear from you over the holidays.
For them, you can easily use MailKing to send a single holiday message to your entire contact list, even if you don't have an existing email service (e.g. MailChimp, Constant Contact, etc).
Simply install the MailKing extension, then click "New Campaign" from within your Gmail account. MailKing will walk you through the process of uploading your email contacts, selecting a template, and creating your message.
When selecting a template, there will be "with Video" templates. If you choose any of those, you'll be able to include a personal video with your holiday email to add that personal touch.
Here's a screencast video of exactly that process so that you can see just how easy it is:
When you're ready, click "Send Campaign."
It's as simple as D-O-N-E: one personal email, to your entire contact list for the holidays.