Did you know you can create and manage text message marketing campaigns using Gmail?
MailKing by cloudHQ adds a powerful suite of marketing tools to your Gmail account, now including text message marketing for small business:
Send mass texts from your Gmail email
Add URL links and track the click-through rate
Send images
Have text replies routed back to your Gmail inbox
Create a dedicated U.S. or Canadian phone number just for your text campaigns.
Respond to a text reply from your dedicated phone number—but actually write your messages and send them from Gmail
Archive all your text messages in your Gmail sent folder
Review text performance with an always-up-to date Google Sheets report
It's a simple, easy way to keep your list of customers, clients, or students up to date about last-minute date changes, updates, or cancellations.
Here's how to install and use MailKing for text message marketing. It's free to get started, and the process only takes a few minutes.
1. Install cloudHQ's MailKing Chrome Extension from the Chrome Web Store
First, install the MailKing by cloudHQ Chrome extension from the Google Chrome Web store.
The extension is free and installs in seconds.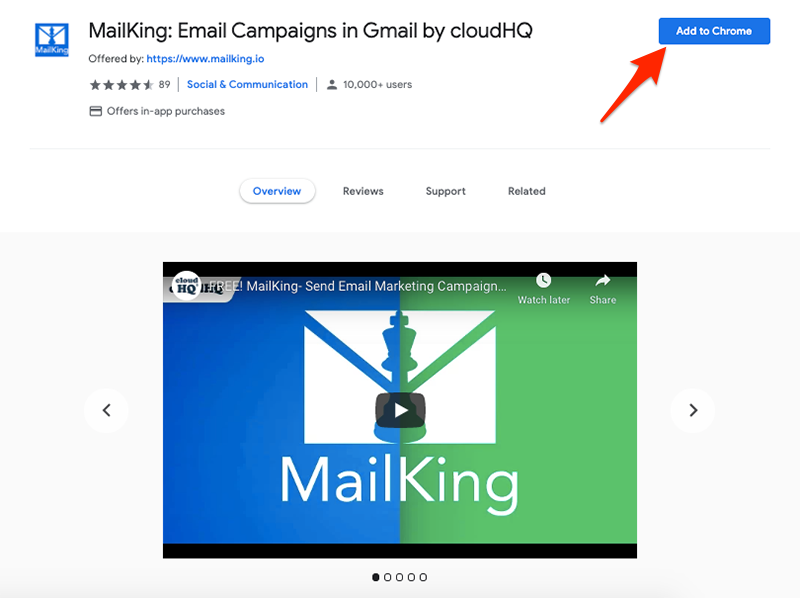 2. Create a New Text Campaign
MailKing will add a Campaign button to your Gmail account—located directly below the "Compose button."
Clicking it will take you to the Gmail Campaigns page.
From here, select "New text campaign" to create a new text campaign.

3. Choose Who Will Receive the Campaign
You have three options to select who will receive your text campaign:
Import from Google Spreadsheet
Upload from Excel or CSV
Import from Google Contacts
4. Add Text, Links, and Images
Add text, links, and images to your text message campaign just like you would with a regular email message.
You can preview what your campaign will look like by clicking "Preview."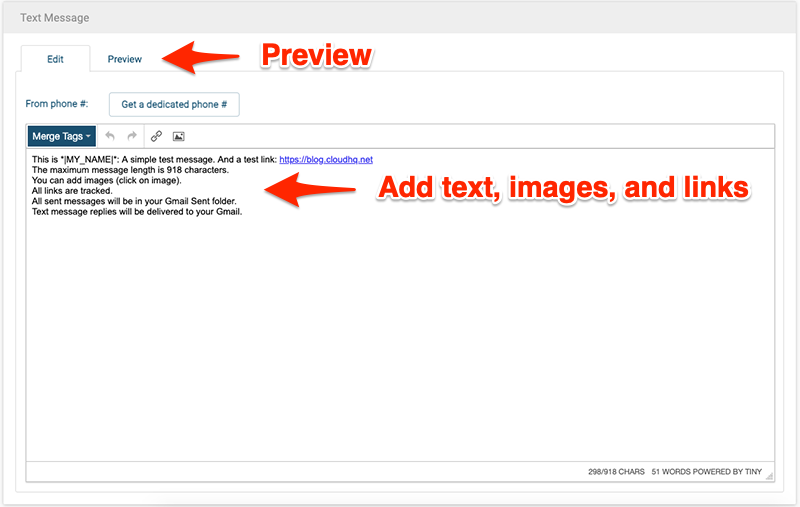 5. Schedule Your Campaign
Once you have everything ready, you can send your campaign immediately, save it for later, or schedule it to send at a later time and date.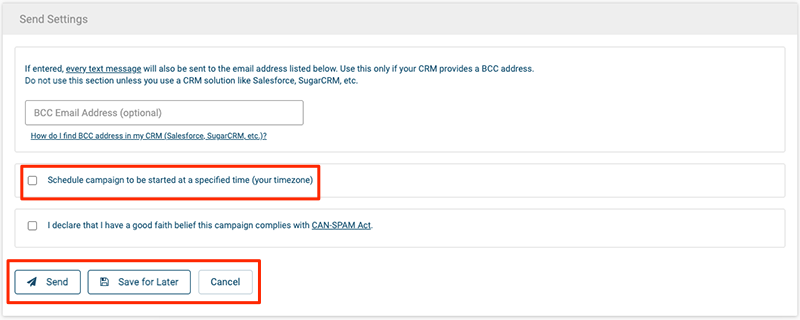 MailKing Is the Easiest Way to Send Text Message Marketing Campaigns
Research shows that up to 98% of text messages are opened—often within the first three minutes.
Compare that to the 20% or 30% open rates many businesses see when they send emails, and it's easy to see why text message marketing for small business is becoming much more popular.
MailKing gives you everything you need to send text message campaigns directly from your Gmail account.
It's an easy, inexpensive way to send text message campaigns.
Try it for yourself today!