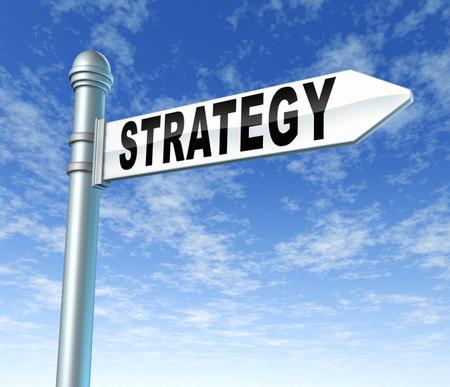 Developing a successful cloud strategy depends on what you don't do, as well as what you do. There are many myths floating around that could cause problems within your cloud implementation if you don't do your research and decide what the best process is to move your company forward and into the cloud. In this article, we will take a look at several of these myths, and whether they should be ignored or taken seriously.
1. The cloud isn't that new anymore and we know what needs to be done over the next few years.
Remember the rush for knowledge when the cloud first began making its appearance as a new technology platform? Over the last several years, we have learned a lot about the cloud, and now you can find some type of cloud implementation in nearly all IT departments. But one thing we have also learned about the cloud is that it's always evolving. Over the next several years it appears that the cloud will continue to surge forward and we will see more companies and large enterprises move more of their business to the cloud, which will undoubtedly bring new opportunities, along with new challenges which must be dealt with.
The cloud-progression over the next several years will also be more user-driven, which means companies with cloud implementations will have to keep up with new upgrades and implementations as the cloud progressively evolves. One way to avoid getting trapped is to implement a model that brings the numerous elements of the cloud model into convergence to create a converged cloud. This will allow the IT department to acquire all the benefits of cloud computing while avoiding the trap of developing private, public or hybrid cloud silos.
2. We have our cloud initiatives using a private cloud which we have behind a firewall, so compliance and security should be able to wait until after deployment.
Security and compliance should be two main objectives of focus, even if you are using a private cloud. As the cloud continues to evolve, you may find the need to offer access to some of your data currently in the private environment to a public environment. While you can have your IT department setup policies to manage this from behind your firewall, it will probably be more simple and beneficial to migrate a robust cloud service from private cloud to public cloud.
If you develop your security and compliance policies before deployment, you will find it much simpler to manage cloud activities and growth without compromising the integrity of your IT environment.
3. Our data is stored on cloud servers so I don't need to take any extra steps to back up company data.
Cloud security has come a long ways since the early days when cloud security was considered a joke. Stronger security systems, encryption, verification methods and backup plans have made cloud security much stronger. But due to the flexibility of the cloud, there are still vulnerabilities and areas of concern. One such area is data loss in the cloud. Here are some of the most common causes of data loss in the cloud.
Human error/accidental deletion: Human error is the number one leading cause of data loss in the cloud. Accidental deletion by users that have access to the account make up the main bulk of this loss. Other data loss incidents can be attributed to accidental overwriting or misplacement.
Hacking/malicious deletion: Hacked accounts can result in deleted files. Often, hackers will look for information that they can use for their gain. If they are unable to find any information they can use, they may just delete files out of spite. Other times, they may delete all the data in order to cover their tracks. Either way, you end up with files that are deleted forever.
Revenge deletion: Recently fired employees that haven't had their access to company accounts revoked yet may log in to the company account and delete files in revenge. If an employee has recently been disciplined, he may log in and delete data in revenge, but try to make it look like a hacking job from outside the company. Either way, the results are data loss.
Loss of account access: If you lose access to your company cloud account, this can cause major problems and disruptions within the company. Cloud providers have automated systems that sometimes wrongfully flag users for violating the ToS. This can cause an account to be deleted and sometimes the data is unrecoverable. Even if it is recoverable, recovery can take weeks or longer, which can cause massive disruption to company activities.
To help companies better manage and control their data, cloudHQ developed a cutting-edge cloud data backup system. The system works by replication- cloudHQ automatically replicates all data from the company's main cloud account to a backup cloud account, which is usually implemented on a separate cloud provider. This backup cloud account should have completely separate authentication and verification values than any other company accounts. So if your main company account gets hacked, the secondary account will remain untouched.
Let's say that you use Box as your main company cloud account. You may wish to use Dropbox, Google Drive or SkyDrive for your backup account- we will use Dropbox for this example. First step is to sign up for cloudHQ. Then you create a sync pair between Box and Dropbox using the cloudHQ sync wizard. Once the sync has been setup, cloudHQ will continuously run in the background, automatically backing up all new files and revisions to existing files. There are no manual backups (unless you choose this option), so if a data loss incident occurs, your backup account will contain all work performed up to that point. With daily or weekly backups, you stand the risk of losing all work performed since the last backup which could be a day, a week or longer.
cloudHQ encourages you to think smart, be secure and never put all of your eggs in one basket. If you would like to sign up for cloudHQ to determine if it is right for your company, cloudHQ offers a fully-functional 15-day free trial. Please see the link at the bottom of this page for more information. Many businesses don't recover after a massive instance of data loss. Don't be left behind wishing you had a secure backup plan. Be prepared ahead of time. CloudHQ is your safe cloud solution.