Give yourself the gift of productivity this year!
cloudHQ is offering a brand new 5-in-1 subscription plan just in time for the holidays.
When you sign up for the 2019 Holiday Entrepreneur Package, you'll get a premium subscription plan for five Gmail productivity tools that are perfect for entrepreneurs.
Here's what's included in the entrepreneur package.
1. Email Tracker: See When Emails Have Been Opened
Email Tracker lets you see if and when the emails you've sent have been read. You'll also be able to see if links in your emails have been clicked, when they were clicked, and how many times.
2. Gmail Snippets: Save Time Writing Emails
Slash the time you spend writing emails!
Gmail Snippets lets you create and save custom snippets of your most commonly used phrases.
To use a snippet, type the shortcut and the phrase will expand automatically within your message.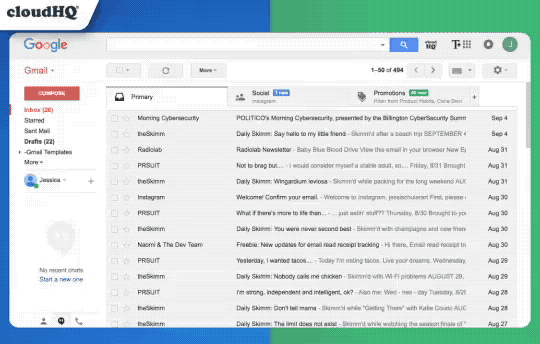 3. Meeting Scheduler: Let Contacts Schedule a Time on Your Calendar
Meeting Scheduler lets create and share a link that your colleagues can use to see exactly when you're available based on settings from your Google Calendar.
You can make any time that's open on your Google Calendar available. Or you can select to make only certain blocks of time available—all without leaving Gmail.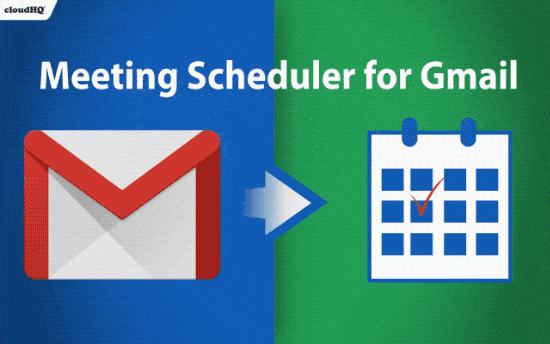 4. Gmail Templates: Create and Save Branded Templates
Gmail Templates lets you select from dozens of beautiful templates you can use for your emails.
Want to send a professional-looking holiday email to a client? Select a template, customize your message, and click send!
You can also personalize any template with your own branding and customizations, then save it for future use.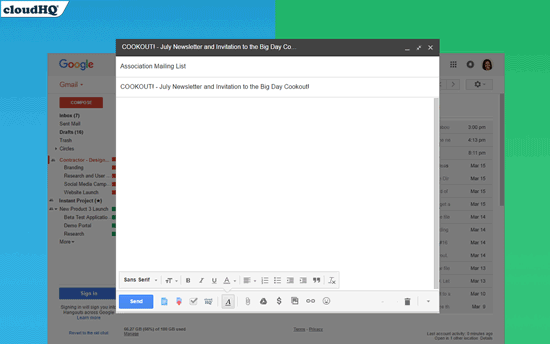 5. MailKing: Build and Send Email Campaigns
MailKing is the easiest way to create and send email campaigns. With a few clicks in Gmail, you can compose your message, then send it to everyone on your list!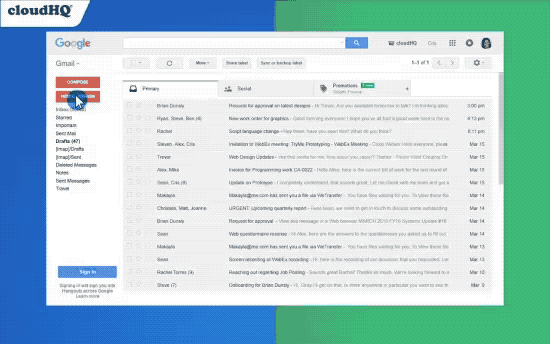 Don't Miss Out!
The special holiday sale is available now—exclusively from cloudHQ.
Sign up for the 2019 Holiday Entrepreneur Package today—before this deal passes you by!