It's been a few weeks since Google announced out with G Suite, its big rebrand of Google Apps.
It's not just a name change. Google is adding a pile of new features in G Suite.
Most of the new features are still in limited release (you can request to join Google's Early Adopter program here), but we spent some time reading over the release notes to see what Google has planned for us.
Our verdict?
1. Team Drives
Team drives shifts ownership of a Google Drive account from the individual level to the team level.
It creates the equivalent of an internal shared network drive, but stored in the Google cloud and with all of Google Drive's amazing sharing and collaboration features.
This feature has been missing from Google Apps for a long time. Its addition means leaders can finally set up and control a central cloud storage area for their teams.
Team Drives will release first to customers in Google's Early Adopter Program with a full rollout promised soon.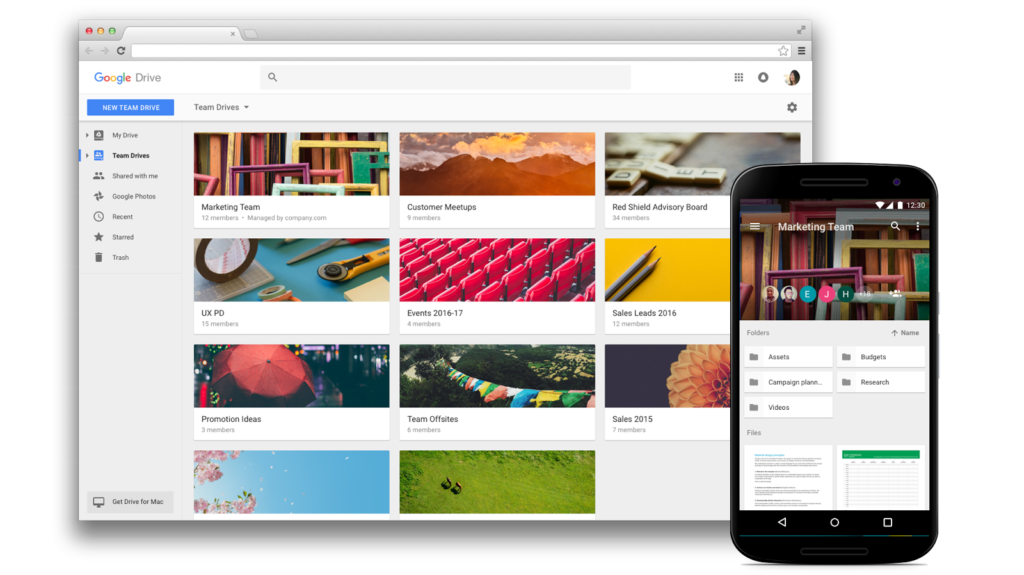 Image source: Google
2. Meetings for Teams
Meetings for Teams is Google's attempt to make video meetings as painless as possible.
The promise? No downloads, no plugins, no frustration. Up to 50 people can join, and even those without a data connection can join via a call-in number, which will be automatically created for every meeting.
We have high hopes for this. We'll have to wait and see if it's really as easy as Google promises.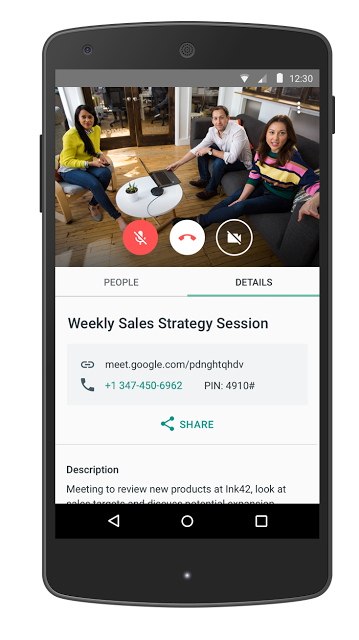 Image source: Google
3. Quick Access for Android
Finding files in Google Drive's mobile app has always been more difficult than it should be. But for those of you using Android phones, Quick Access is a slick new way to access files and documents while on the go.
This one should be especially helpful for sales reps, real estate professionals, or anyone that heavily relies on their phone at work.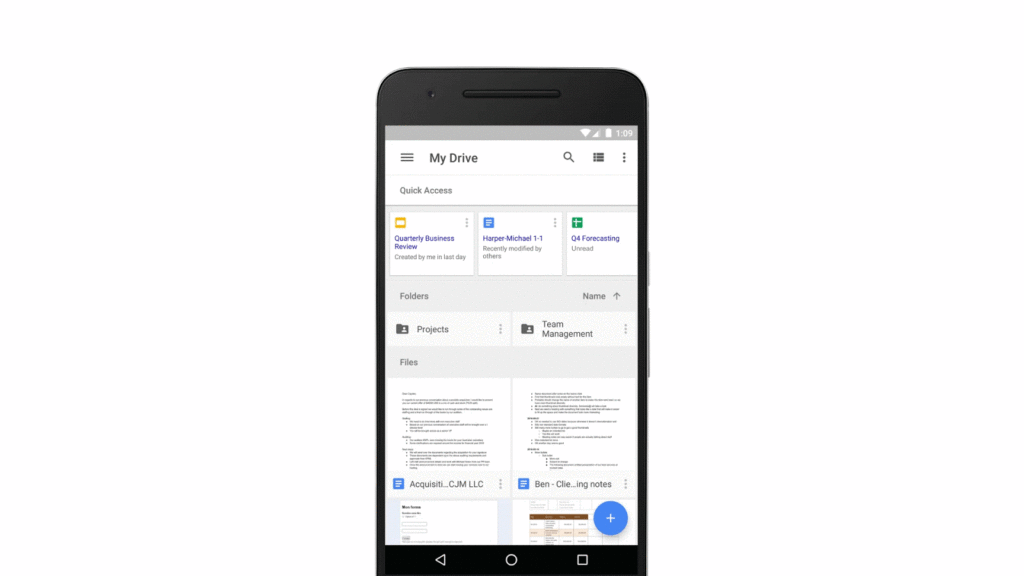 Image source: Google
4. AI-Assisted Scheduling for Meetings
Finding a meeting time that works for everyone can be one of work life's major annoyances.
G Suite wants to make it easier by suggesting times that work for everyone. If no times are available, Google will even suggest times with conflicts that appear to be easier to resolve—such as recurring 1-on-1 meetings.
Google uses its artificial intelligence engine to power its calendar suggestions.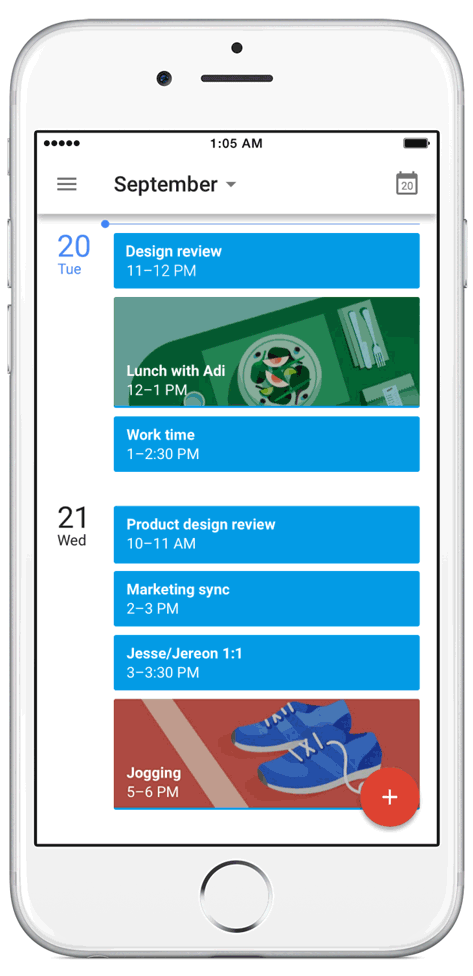 Image source: Google
5. Explore in Docs
We've been fans of the search within Google Docs for a while. Explore takes things a step further, making it even easier to pull in references, images, and other data, without having to leave Docs itself.
We're using this one right now even as we write this blog. It's pretty slick once you realize how much it can do.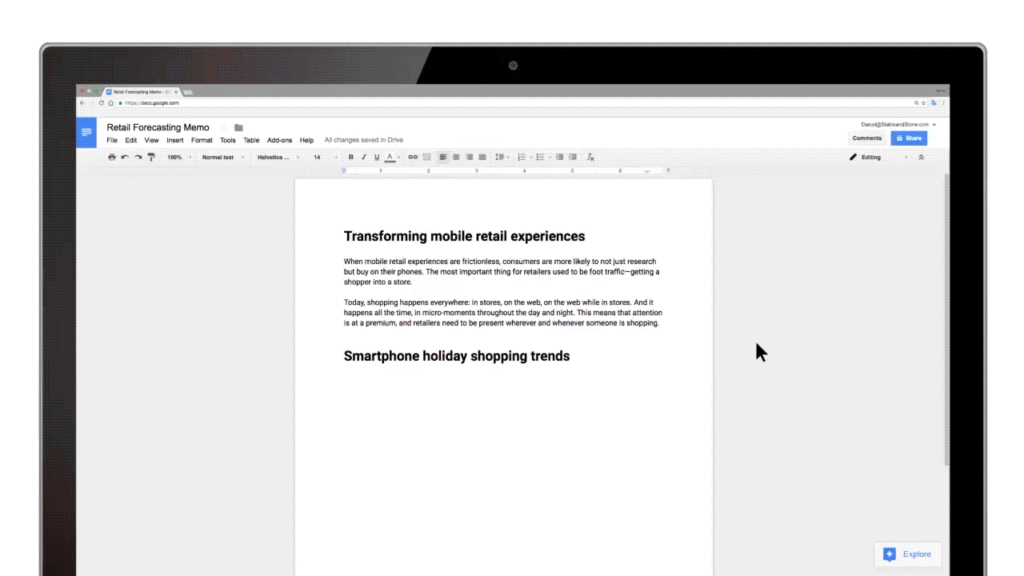 Image source: Google
Bonus: Gmail Is Still the Best
Google Drive and Gmail have long been the core of what makes Google Apps great.
And while a lot of the new features in G Suite revolve around Google Drive, Google's hosted Gmail option remains the most powerful, easiest-to-use email application in the world.
All of cloudHQ's Chrome free Gmail productivity plugins continue to work in G Suite, just as they did in Google Apps, including Gmail Label Sharing, our most popular and heavily used Chrome extension.
To see all our free productivity extensions, please visit our extensions page.
Free Productivity Extensions