Your assistant keeps you sane. But it's sometimes difficult to keep her in the loop.
You try to BCC her on emails (everything but your personal ones), so she can keep track of what's happening. But when you get busy, it's easy to forget.
Wouldn't it be great to automate this? If your email just knew to copy your assistant on all work-related emails?
Today we're pleased to announce the release of Auto BCC for Gmail, a tool that will do just that.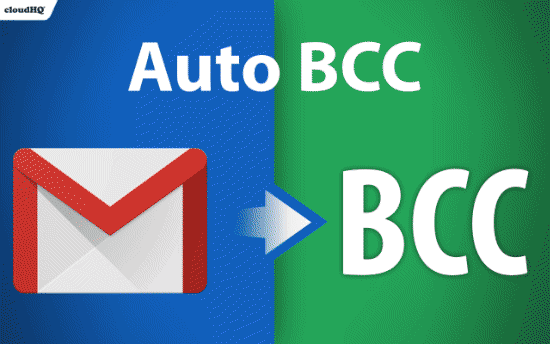 It's the latest addition to our growing library of free and low-cost Google Chrome extensions.
If you're a supervisor, manager, executive, or assistant, this one's for you.
How Auto Bcc for Gmail Works
With Auto BCC, you can configure Gmail to automatically CC or BCC another email address any time you send emails: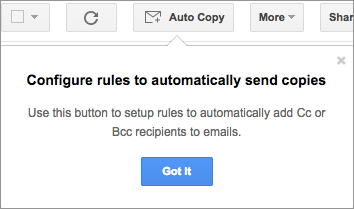 You can set as many rules as you like—with a variety of options: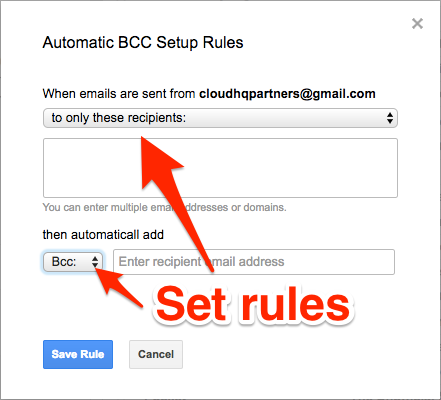 That's all there is to it.
Once you set a rule, it will run in the background, automatically adding a CC or BCC email using your criteria.
3 Situations Where AutoBCC Is the Perfect Tool
Here are three situations where Auto BCC for Gmail might be the perfect tool for you:
1. For Bosses
If you're a boss, manager, or executive, Auto BCC is a simple way to keep team members "in the loop."
You may need your admin to keep a detailed log of all communications with certain customers, for example.
Or you may want to BCC your second in command any time you deal with a specific person in another department.
Auto BCC can do this automatically. It can also prevent you from having to remember the CC or BCC every time.
2. For Assistants
If you're an assistant, you may need to keep your boss informed when you send emails on his or her behalf.
Using Auto BCC, you can BCC your boss on every email you send—or just emails to certain people.
3. For Training
If you're in charge of training others on your team, you might want to keep an eye on how they handle themselves by email.
This is especially important in sales or support roles, where the new employee will send emails to customers on a regular basis.
Are they following the script? Are they professional?
Since you're getting a copy of the emails, you'll be able to keep an eye on things.
Free for Anyone Using Gmail
Enforce your standards. Inform your boss and team members. And protect yourself from unexpected complications.
With Auto BCC for Gmail, you can rest assured that whoever needs to have a copy of your email, does.
Auto BCC for Gmail can be installed in seconds. It's also 100% free for anyone using Gmail.
Get Auto BCC