Email templates are awesome.
They're easy to use. They're reliable. They keep your branding consistent (logos, fonts, colors).
Most importantly, they can get your message noticed by people you want to reach.
We have an extensive library of email templates inside MailChimp.
We have so many, in fact, that one day we thought, "What if we could pull our MailChimp templates into Gmail so we could use them there?"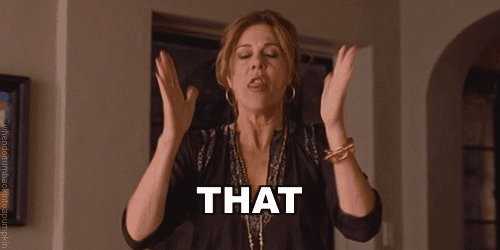 So that's what we did.
We just released the new feature as an upgrade to our free Gmail Email Templates Chrome extension, part of our growing library of free and low-cost productivity tools.
Here's what the new feature looks like in action: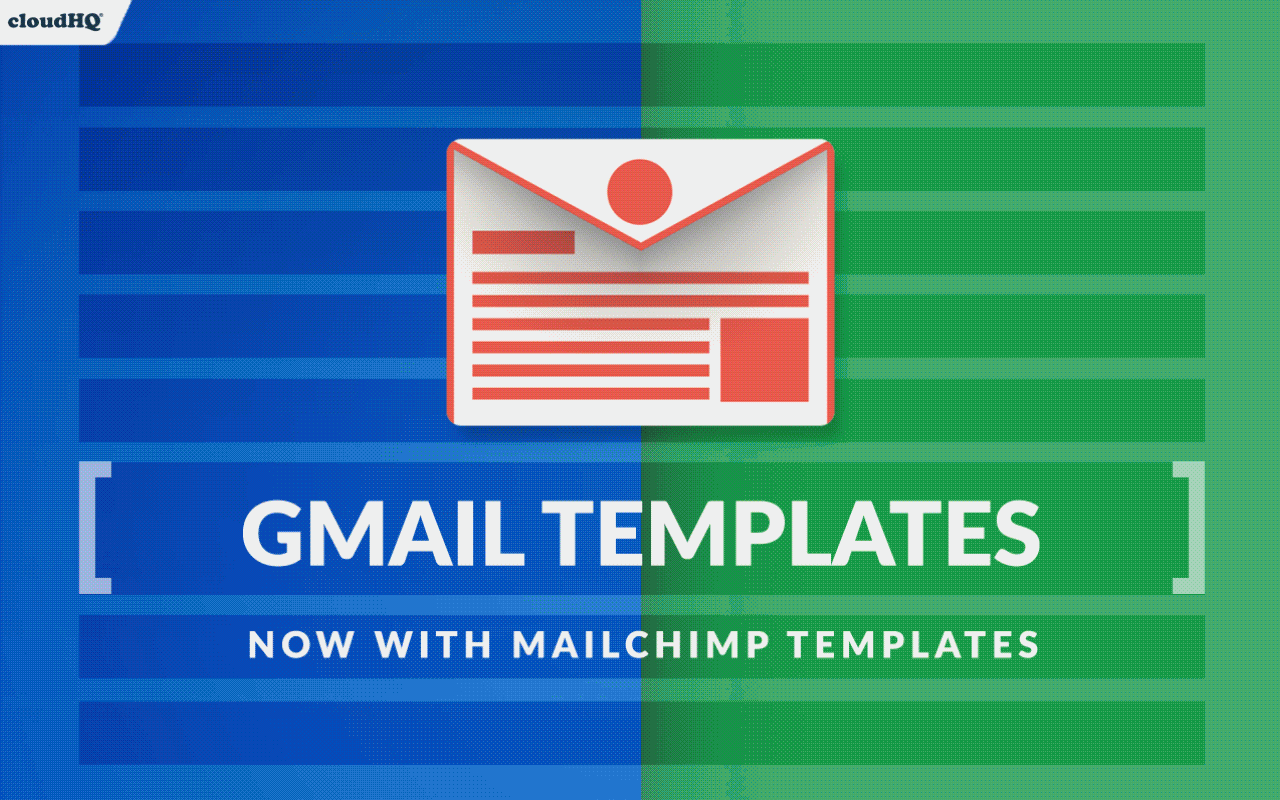 Simple right?
Here are the steps you'll need to take to make it work:
1. Install Gmail Email Templates
Gmail Email Templates is a free tool available in the Chrome Web store. Anyone using Gmail can install and use the extension.
2. Compose a New Email to Insert a Template
Compose a new message in Gmail and click the "Insert Template" icon: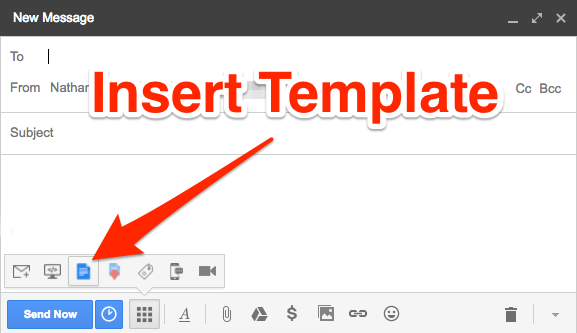 3. Import Your MailChimp Templates
Click the MailChimp tab and sign into your MailChimp account. Your templates will be imported automatically: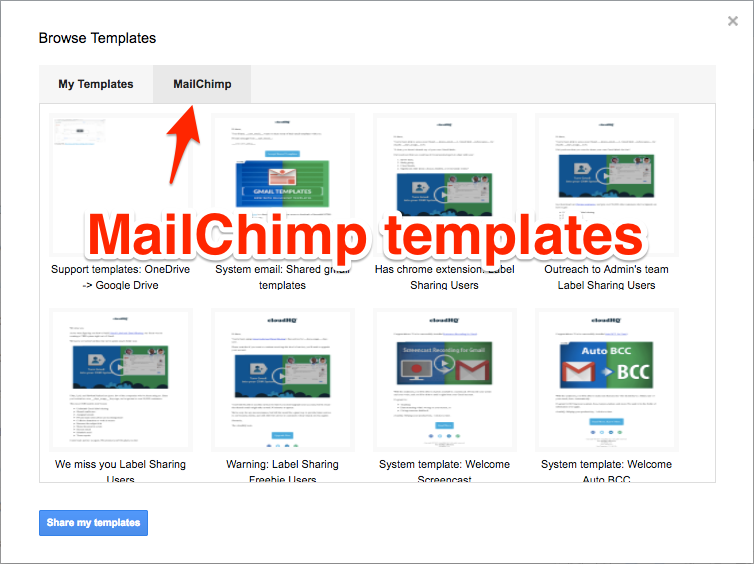 After that, you can use a MailChimp template any time you write an email. Just select the template you want, add your message, and send as you would with any other email.
And that's not all. You can also share your Gmail email templates with your team. Just click on "Share my templates" and share them with anyone on your team.
4 Reasons to Use Templates for Gmail Messages
Why import your MailChimp templates into Gmail?
1. For Sales Emails
Branding works best when there's a consistent look and feel from everything a prospect sees from a company.
Whether the prospect is hearing a voicemail or reading a 1-on-1 email from a salesperson, she'll see everything about you and your company is consistent.
2. For Support Emails
Customers are used to seeing automated messages from MailChimp. Now your support staff can easily use the same templates in their emails with your users.
3. For Internal Announcements
Hire a new CEO? Having a company party? Need to update the employee handbook and send out an announcement?
Templates will keep the look and feel of your emails the same—even for internal emails.
4. Because You Can Use MailChimp for Free!
MailChimp's Free Forever plan will meet the needs of many small businesses—100% free.
Even if you do nothing else with MailChimp, you can sign up for a free plan today, create several templates using MailChimp's easy template creator, then import them into Gmail, and share those templates with your team.
And it wouldn't cost you a penny.
Get Gmail Email Templates