If you're a Salesforce user, you know what a great tool it is for managing all of your customer's information. You also probably know that it requires a lot of effort and causes a lot of headaches in 3 separate areas: Training, Sharing, and Backup. In order to get the full benefits of Salesforce, let's look at these 3 hells, and what you can do about it.
1. Training hell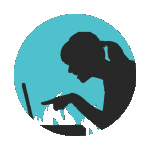 Depending on how many access levels your organization has, it can become very difficult to set up multiple training sessions for different employees. In fact, most executives don't even have the time to learn how to create and access sales reports, so they wind up delegating it to other people who decide which metrics they should be looking at. This leaves enterprises with executive-level management who's not in touch with the company's full sales scope. This is a scary situation for any company, but is definitely a reality for most of them.
2. Sharing hell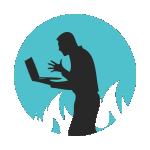 For argument's sake, let's say that even if your company has a highly technical team right through to the executive-level, and they are able to learn how to take full advantage of Salesforce's reporting feature, how do they share these reports with other people in the company that don't have a Salesforce license? It's nearly impossible to do in a timely manner, so there's always someone in your company that's left out of the loop.
3. Backup hell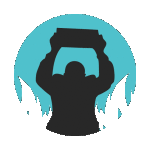 Then there's the final issue of backup: everyone needs an up-to-date copy of Salesforce in the cloud and on their hard drives, but how do you make sure that it's actually up-to-date? There's no auto-scheduler in Salesforce, so you have to manually go in each week and select what you want to backup to your cloud storage provider. It's a much-needed end goal, but what a waste of time having to accomplish it.
What You Can Do About It
Have all your Salesforce reports automatically synchronized to your outside cloud storage provider like Dropbox, Box, Sharepoint, Google Drive, or Egnyte in an Excel format. It's always up-to-date, and it's a cinch to download to your on-premise location. And finally, it's easy to share your reports with nothing more than a link.
Questions? Just contact us on any of our social channels, email us at info@cloudhq.net, or call us at 1 (888) 666-7439.