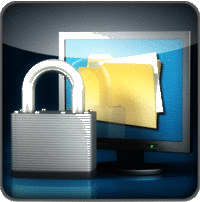 More and more companies are realizing the value of the cloud and that the move to the cloud is inevitable. A study by McKinsey & Company estimated that by the year 2015, corporations will spend over $70 Billion per year on cloud services. Large corporations have a tough enough time migrating to the cloud, as they must change their infrastructure to deal with a high number of employees. For small businesses, this can also be a challenge to change the entire IT strategy, even with a lower number of employees. Once the decision has been made, both corporations and small businesses must determine exactly how they will migrate to the cloud, as well as weigh the value and the associated risks with such a move.
The cloud migration
Different industries will face different challenges in the move to the cloud. Migrating a large corporation requires strict regulation of data transfer and storage. For small businesses, the changes will be less severe, and will mainly deal with changes to the infrastructure. Most forms of communication between employees of small companies include using Microsoft Office and emailing documents or using USB drives to transfer large files. One of the top reasons companies in this situation migrate to the cloud is so they can have a whole new world of file transfer, storage and sharing opportunities at their disposal. Dropbox, Box and Google Drive are just a few of the cloud services that will complete company projects quicker and more efficiently. Files can be transferred to multiple recipients just by dropping the files into a shared folder. No more dealing with insecure email transfers and USB drives that can be lost or stolen. 
The first step is deciding which type of cloud service the company will be moving to. There is public, private or hybrid cloud to choose from. Public is the most common as it is the most manageable and cost-effective option. Private cloud is better regulated and offers more control, but it can be an expensive task to build and maintain. A hybrid of private and public is the solution for companies that need strong regulations and control for some content but also has a need for public cloud.
Risk Vs. Value
When you are making preparations to move your company to the cloud, there are several important things you should know and understand. You need to do an assessment to understand the value and how to minimize the risks.
The cloud value includes: scalability (during company growth or downsizing), organizational flexibility, minimizing infrastructure and labor costs, less restrictions on capacity, and increased implementation speed to decrease or eliminate the lag between IT and business.
The associated risks include breaches in security, accidental or malicious data loss and problems (such as file corruption/data loss) of an unknown cause.
Companies that manage their own infrastructure face these risks. So the question must be asked- who is more capable of a fast reaction if any of these events were to occur? Companies lower their risk by this determination- will it be the IT department or an independent, professional third-party vendor such as cloudHQ? 
Data Protection, replication and secure backup with cloudHQ
Storing and managing data in SaaS applications can be a risk if not properly regulated and secured. Many IT departments do not go far enough to ensure that all data is securely backed up to protect data against unauthorized access and deletion, accidental deletion, application malfunction, or user error. This is where cloudHQ can come in and take over. CloudHQ provides a secure backup of all data, replicates all data between various cloud services (Dropbox, Evernote, Google Drive, Basecamp, Box, etc.) and provides quick and simple restoration of all data if a problem causing data loss were to occur.
CloudHQ makes it easy to centralize all company data- such as all Evernote notes and all Google Drive documents to one central account for easy accessibility. The replication between cloud services eliminates delays in case a server goes down- for instance if you are working in Google Drive and the servers go down, you can continue working on the same documents in any of the other cloud services that cloudHQ has continuously replicated data to. The backup protection is where cloudHQ can really save you money- if a file is accidentally deleted, maliciously deleted, or corrupted or lost; cloudHQ makes it easy to restore the file from another cloud service.
A company's move to the cloud has enough challenges and cloudHQ reduces the number of these challenges by providing complete peace of mind that all data being transferred to the cloud is secure and backed up. It also makes project management easier, as the same documents and files can simultaneously be created, revised and edited by multiple users on a variety of different cloud platforms.
Weigh the pros and cons; the value and the risks; and determine what the best course of action for your company will be. With cloudHQ backing you up with their superior backup, replication and data protection, you can be sure of a highly successful move to the cloud.