The digital transformation of the last couple decades has turned the practice of law, which was paper-powered into one which runs on emails and PDFs.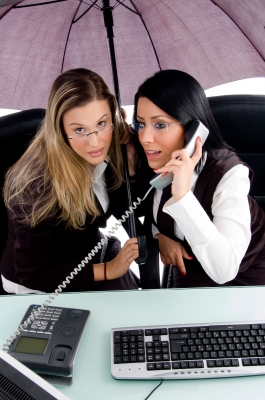 One of the most popular platforms amongst law firms is Google Apps for Business, which costs $5 per month for each user (or $50 when paid in advance). As a powerful web-based suite, it's a natural choice for firms looking for a secure, easy-to-use set of productivity tools.
Gmail, Calendar (which integrates with Gmail), and Google Docs are the three most useful for lawyers. As all lawyers know, you spend a lot of time writing emails and sending dozens (sometimes thousands) of documents for most cases. Lawyers also spend a lot of time working with many who use different platforms (Evernote, Microsoft, Dropbox), which is where cloudHQ is already proving useful for our legal customers.
With a simple cloudHQ sync, lawyers can backup emails and attachments in shared folders to their Google Drive, instantly simplifying numerous aspects of trial preparation and working with clients and other involved parties.
Before explaining how law firms can maximize their productivity with a label sharing sync, let's briefly consider the question of privilege.

Can Google Negatively Impact Privilege?
The question as to whether attorney-client privilege is at risk over email has been debated extensively, with new guidelines protecting attorneys and clients from mistakes, which can happen when email is involved.
Although there have been rare cases where judges have acted harshly (when opposing counsel have received privileged documents in error), email is just as privilege protected as any other form of communication, according to the American Bar Association.
The Why and How of Setting up Gmail Label Sharing
Setting up a Gmail label sharing sync is an easy process, one that only needs doing once for your team to benefit from having instant access to the same emails and attachments within a shared folder, organized by subfolders on a case by case basis.
Google Apps admins can sync gmail label folders through cloudHQ at the domain level, allowing you to add or delete any users in your domain to make sure that only the correct users have access to your shared Gmail label folders.

Once that's done, everyone with access to that folder will receive every email tagged with that label or sublabel. You won't need to worry about forwarding an email to the right team; it'll just automatically be waiting for them in their Gmail label folder.
Email Archives as PDFs
We enabled a feature that lets you save every email as a PDF attachment when we launched label sharing, but didn't expect it to be so popular. Lawyers and other professional service firms have found it particularly useful.
Within the synchronization options, you can export all the emails from Gmail to Google Drive, in various formats, with the most popular being PDF. Attachments are also saved, usually in the format they appeared, so a Word document can easily be converted into a Google Doc.
Unlike label sharing, this is a one-way sync, with Google Drive serving as a backup storage facility for your email. Now, backup is always recommended, especially for those handling sensitive documents. With this sync, you can also use these PDFs, including references and footnotes, when citing specific emails and attachments as evidence in cases.
In a profession where nothing can be left to chance, where the burden on the lawyer is to prove the case beyond a reasonable doubt, the ability to link to emails in a convenient PDF format can save hours of unnecessary work. Giving you more time to dedicate to your clients.
Book an appointment with a Cloud Infrastructure Expert now:
Talk to a Cloud Expert 
Images by imagerymajestic of freedigitalphotos.net