A well-designed landing page is the key driver for converting visitors into signups. According to a HubSpot study, companies that have between 31 – 40 landing pages garner 7 times more leads than those that have only 1 – 5 landing pages.
Photos, videos, rich graphics, and a simple call to action are all features of landing pages that'll get you noticed – and will help get you the conversions you're after. Clearly, you'll also need to optimize your page through A/B or multivariate testing, load time, SEO, and other
elements in order to manage the details involved towards providing a smooth front-end user experience.
We've been testing different landing page tools, and we found a newbie that's boasting some major chops: Pagewiz. Its straightforward, easy-to-use building platform lets you design and launches a customized and optimized landing page in about an hour. It features a simple landing page design tool that offers a wealth of optimized page templates, built-in automated A/B testing, SEO tools and plugins, real-time statistics, and analytics, lead exports, integrations, and more.

Select Your Page Builder Tool:
Here are some of the key features you get:
Landing Page Design Tool
Built-in A/B Testing Automation
High-Converting Templates
Multiple Email Recipients
Real-Time Statistics
Secure Lead Management
Real-Time Lead Capture Export
Webmaster Tools Including SEO Plugins and Google Analytics
Lead Export Using POST Protocol
Widgets
API
Multiple-Client Account Management
Pagewiz seems to take a lot of headaches out of web designing so that you can concentrate on delivering your message; just follow their wizard. There's no need to hire high-priced specialists since Pagewiz empowers you to get it done yourself, or within a small group of collaborators. There's even a free 30-day trial.
How to Manage Your Landing Page Project:
Gathering all the material for your landing page is a cumbersome task to do alone, so it's really helpful if you have access to a small team that'll help ensure that you use high-quality images, videos, and copy.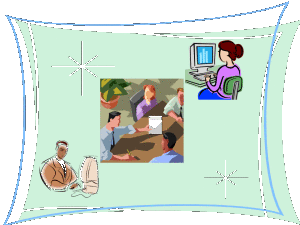 Working With a Team
Talented people are a rare find, but they have two solid traits:
The ability to quickly find and use resources.
The work quality is of high grade.
Who Should Be Part of Your Team
A copywriter
An image creator or curator
A videographer
A project manager
A scenario that often plagues these talented groups is that, ironically, not everyone is on the same page. The project manager or image curator may be grabbing photos and other visuals from various websites and saving them in Dropbox. The copywriter may jot down ideas in Evernote and compose drafts in Google Drive. The project manager probably likes to use Basecamp and maybe makes to-do lists in Evernote, too. What this means for you is that your cool landing page project may end up looking like a disorganized nightmare.
Sync Your Cloud:
You want all your collaborators to be able to use the cloud app that works best for them, but you also want to be able to make sure that everyone has access to the entire project at all times. All of these different cloud-based apps can actually work together if you sync them.
We're not talking about a one-time data push, but rather, a sync in which files are automatically updated whenever any changes are made to a file located in any app. For example, whenever your copywriter makes a change in their Evernote notebook, it gets updated in that project's Dropbox folder. That way, when the project manager is using Basecamp, that Basecamp task will also be populated with the Dropbox update, which was initially created by the copywriter in Evernote. With a cloud sync, everyone is constantly working on the same project, but in their preferred apps.
As a project manager, you can use services like cloudHQ to set it up so that all of this happens invisibly for users without anything to download, and you don't even need to have any technical know-how to make sure that everything is synchronized. You can even set it up yourself with a two-way synchronization pair between cloud services. Just choose which services you want to sync, and after you set it, you can forget it. Everything can be done for you in the background.
Big Rule: Do Not Forget to Backup Your Data!
If you're syncing your data with cloudHQ, then you already have a backup in an archive folder prior to any folder changes, which actively guards against accidental or malicious deletions of your files. Never worry about losing the content that you worked so hard to create and assemble!
Try out cloudHQ free for 15 days.