Why do we use different applications for email and chat? Wouldn't it be better if we could stay in one app that everyone uses for all communications?
We sure think so.
That's why we're excited to announce a brand new feature for all cloudHQ users: Gmail Label Team Chat—a way for you to chat with your team without ever leaving Gmail, and keeping an ongoing record of that chat, per label, as you go. In short- it's pretty darned useful for projects by incorporating your chat and your email together.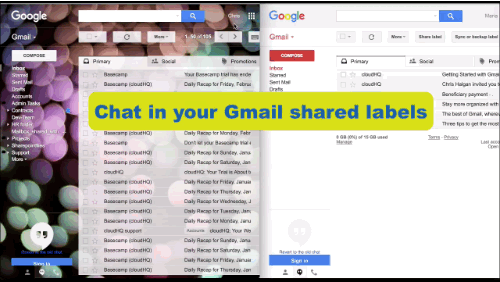 What Is "Gmail Label Team Chat"?
Put simply, Gmail Label Team Chat lets you create a chat "channel" directly within Gmail. If you know how a Slack channel works, then you'll feel right at home.
For example, if you're using a Gmail label to track a project, a brand new Gmail Label Team Chat area will be set up automatically at the same moment that you create the label. Everyone who has access to the label will be automatically included in the chat.
The chat function for a label automatically launches when you create a new Gmail label. Just click on "open chat":

Who Can Use "Gmail Label Team Chat"?
Anyone with a Gmail account, the Chrome Browser, and our free Gmail Label Sharing extension can use Gmail Label Team Chat for free.
This includes anyone with a free "@gmail.com" account and those who host a custom email domain through Google Apps.
How To Setup
To use this free feature, follow these steps:
1. Install the Gmail Label Sharing Chrome Extension
Start by having your team members install our free Gmail Label Sharing Chrome extension. Everyone who uses Gmail Label Team Chat will need to have the extension.
2. Create and Share a Label in Gmail
Start by creating a new Gmail label for your project.  Then, share that label with the other people who will be working on the project with you.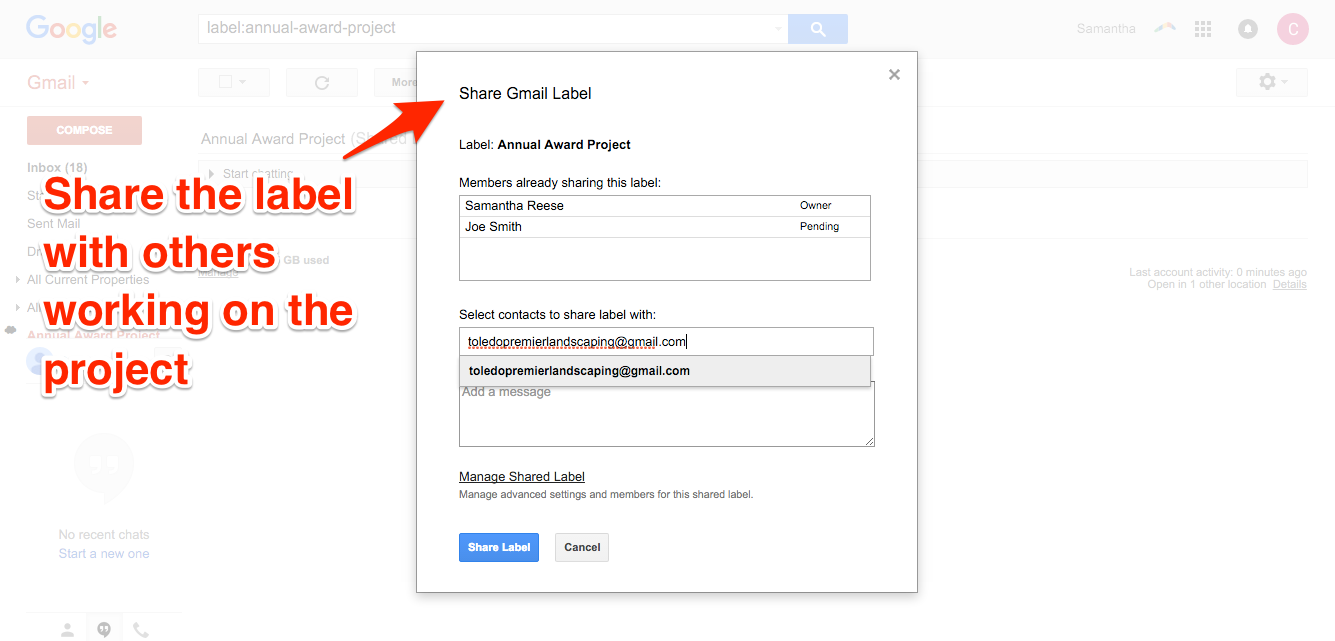 3. Have Team Members Accept the Invitation
The people you invite will receive an invitation in their email. Have them accept it as soon as it comes through.
4. Click "Open Chat"
All team members (including you) will need to click the "Open Chat" button.

5. Allow Permission Requests from Google or cloudHQ
If you see Google or cloudHQ permission requests, click "Allow." This enables us to provide your chat feature within your Gmail label.
6. Start Chatting!
Your chat area is ready. Start chatting and get to work!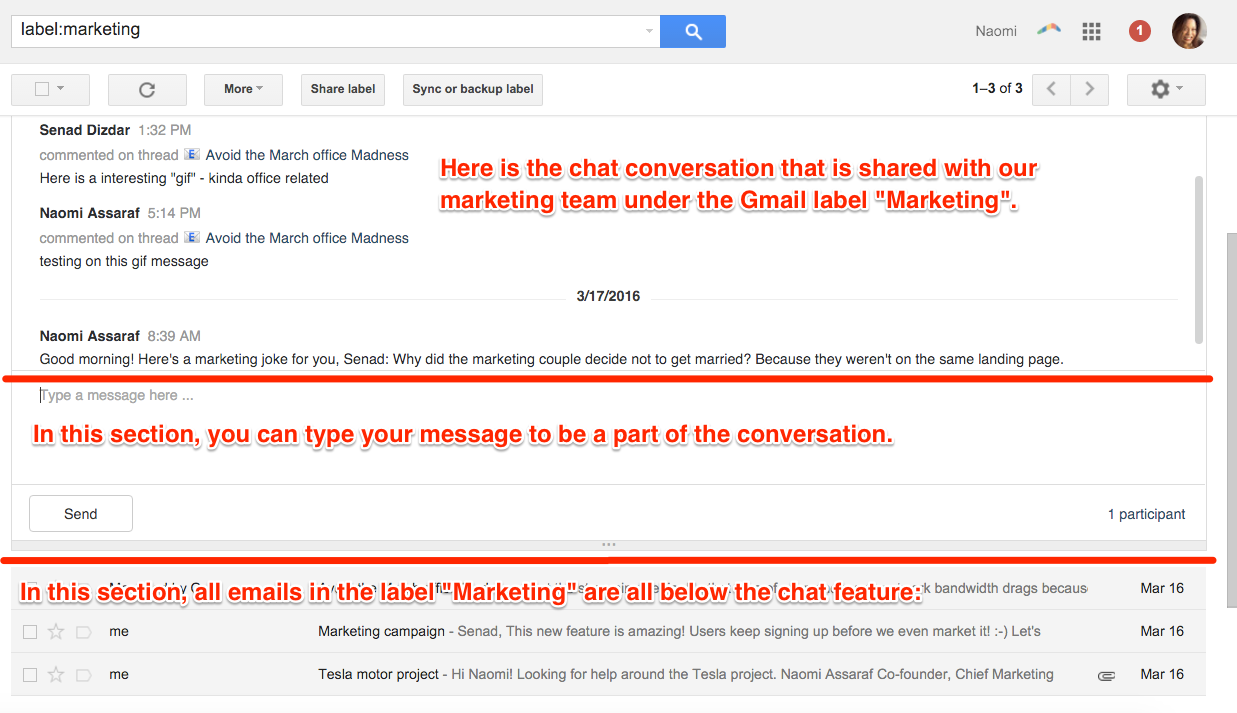 Email & Chat: Together at Last
When we first started testing Gmail Label Team Chat here at cloudHQ, it made us go "wow."
No more switching back and forth between email and chat applications. And for our contractors and partners at other organizations, it gave them the ability to chat with us—instantly—without having to remember to check a Slack channel we were using before.
This means that you'll be able to get the same benefits of chatting, but with one less application to monitor and maintain.
Less digital clutter. More effective communication.
When you see how it works in your organization, we think you'll say "wow" too.
Start Now