It's not too late to send your Sweetie a Valentine's Day card. And sometimes, text just seems more personal than an email possibly could.
Maybe that's why text messages get incredible engagement rates (90% are opened within three minutes!).
But text messages can be kind of… bland and limited to 160 characters. They're just text, after all.
It doesn't have to be that way.
Whether you're using text for sales prospecting, internal communications, or personal messages with family and friends, you can do more with SMS than you think.
With two simple tools, it's easy to:
Send designed announcements (or a Valentine's Day greeting *ahem*) via text
Include call to action links
Make your text messages get noticed!
Here's how.
Two Chrome Extensions
You'll need to install two Chrome extensions. Both are free for anyone using Gmail (or an email hosted by G Suite):
Extension 1: Gmail Email Templates
Extension 2: Send Your Email to SMS (text)
Create Beautiful Text Messages
Once you have the extensions installed, here's how to create and send beautiful messages via SMS text:
1. Choose a Template (or Create One)
Click "Compose" to open a new message.
Then choose a template from the Gmail Email Templates library- there are over 30 of them. You can also design a template of your own.
2. Add Your Message
Using the template, customize your message:
3. Send Your Email Template As a Text
When you're happy with the message, click on the cell phone icon on the bottom of your email.
4. Add a Phone Number
You can include up to 3 phone numbers at once, or you can just enter 1 of them:
4. Click Send!
5. Notification
Your friend's phone will buzz with a link to your beautifully designed message.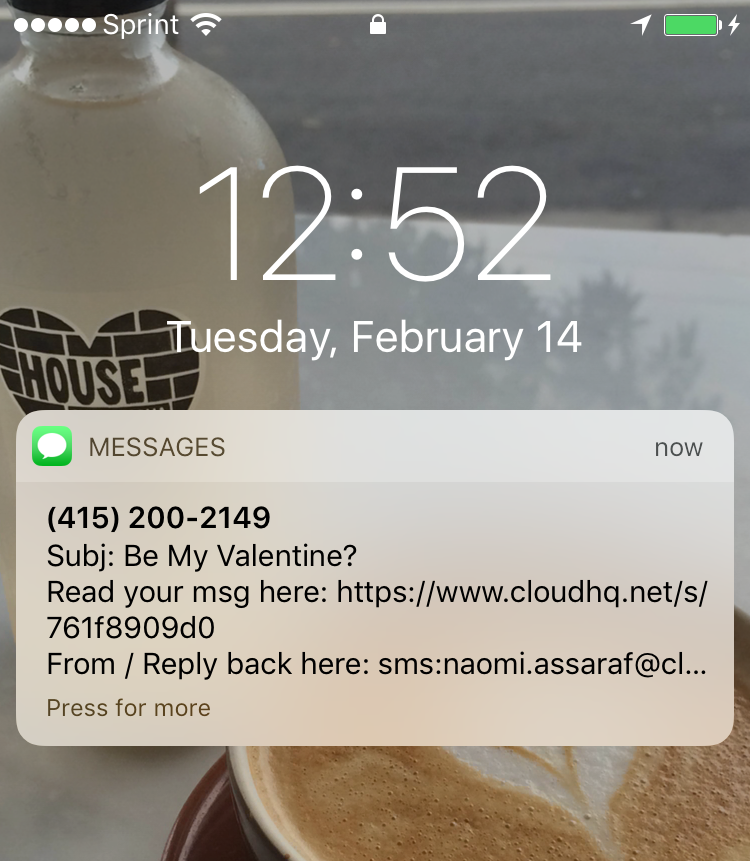 Great for Getting Noticed—or Just for Fun
Different gets noticed.
American adults under the age of 45 send and receive a stunning 2,550 text messages a month.
That's 85 a day, or five texts per hour (assuming 8 hours of sleep).
Whether you're reaching out to a business prospect or just sending something to your friend, beautiful texts will help you get noticed.
It's easy. It's fast. And it gets you noticed. 🫶