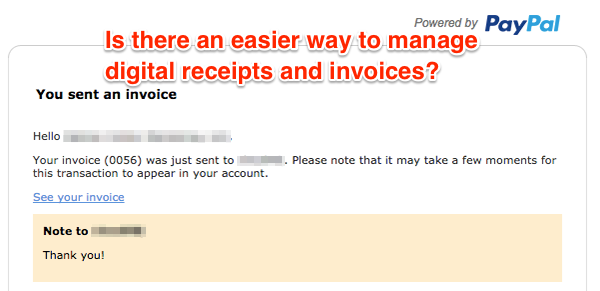 How do you store and organize the receipts you receive by email?
We often hear people say: "print to PDF."
If that's what you've been doing, we've got 2 better, faster, easier ways for you to try.
Both these methods will help you organize your digital receipts with a single click from your email—making both you and your accountant happy in the process.
Save to PDF with One Click
By using our free Save emails to PDF Chrome Extension, you can instantly download any receipt as a PDF.
It gives you the same result as printing your email to a PDF, except it only takes one click from your Gmail.
Just install the extension, then open an email and click the "Save to PDF button."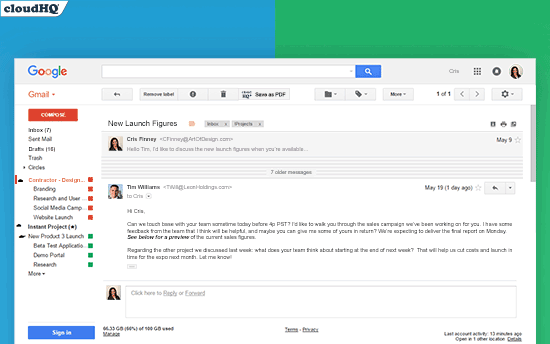 It's as easy as that. From there, you can move the PDF copy of your receipt to any folder on your computer.
Save to Cloud Storage with One Click
Saving a PDF to your computer with one click is great.
But you can also bypass your hard drive completely using a similar process.
By using the appropriate Chrome extension, you can click a single button to save an email receipt as a PDF in the cloud storage service of your choice.
The cloud service does not need to be synced your desktop for this to work, and it can be done with any of our Chrome extensions.
There's also a wizard you can use to automatically send emails to cloud storage when they meet certain criteria (from a certain email address, contains attachments, etc.):
Using Google Drive as an example, you would:
Download and install the Save emails to Google Drive Chrome extension (see below for Chrome extensions designed for the other cloud services).
Open an email and click the "Save to Drive" button.
Click "Save to Drive"
Click on wizard to define your automation rules.
Download the Chrome Extension for Your Cloud Storage
To download the Chrome extension for your cloud storage service, click one of these links:
The next time you try to reconcile your books, you won't have to dig through your inbox to find your receipts.
Instead, you'll have everything nicely organized in one place.
This will make it much easier to find your records when you do your books every month. Plus, if you're unlucky enough to face an audit, you (and your accountant) will know exactly where to look to find all those receipts.
Free Gmail Tools