We're proud to announce cloudHQ as the only company to fully support 37Signals' newest project management platform, Basecamp 3, with an automated, real-time cloud backup.
Automatic Basecamp 3 Backup
Basecamp is used to organize your most important projects, and to go without backing it up is a huge deficit. With cloudHQ, you can now back it up in real-time to your cloud storage provider like: Dropbox, Google Drive, Amazon S3 or any of our supported cloud storage systems.
If you ever leave Basecamp, you'll have a full record of every task, every document, and every conversation.
What You'll Need
How to Set Up Your Basecamp 3 Backup in 3 Easy Steps
Setting up a backup for Basecamp 3 is easy. Just follow these steps:
Add Basecamp 3 and authorize your account
Select where you want to backup your Basecamp 3 (Google Drive, Amazon S3, Box…)
Process your payment and your backup will start immediately.
What You Can Expect
You'll have a real-time copy of Basecamp 3 in your cloud storage, and
Archive folders reflecting previous copies of Basecamp 3.
This is done so that you can retrieve and restore your Basecamp 3 information very quickly.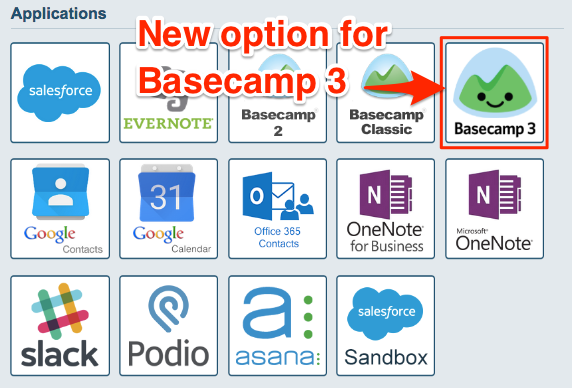 Backup Basecamp 3 Now