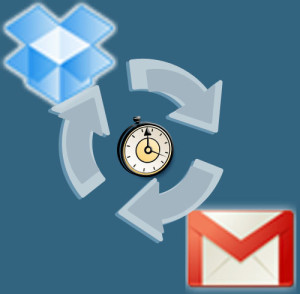 There's no denying that technology is disrupting nearly every industry—and real estate is no exception. As realtors, you're constantly on the go—so it only makes sense that you tap into the power of mobile and cloud-based technology solutions to help stay up-to-date with your listings, clients and other pertinent industry information. One ideal technology package? Gmail, Dropbox and cloudHQ, all of which unite to offer seamless functionality and accessibility, a compelling combination for realtors.
Realtors Love Technology
Consider, for example, a 2012 survey from the National Association of Realtors that shows 94 percent of realtors communicate with their clients using a mobile device. Additional survey findings indicate that realtors "tend to find the most value in technology tools that allow them to conduct business quickly and conveniently."

When it comes to convenient access, cloud-based solutions are a must for both solo real estate professionals and those who are part of a team. The ability to securely and instantly access contracts, MLS details and other documents is critical in today's increasingly mobile and digital real estate marketplace, which is why a combination of tools like Gmail, Dropbox and cloudHQ are a vital part of your digital toolkit.
Gmail + Real Estate: A Must-Use Email Platform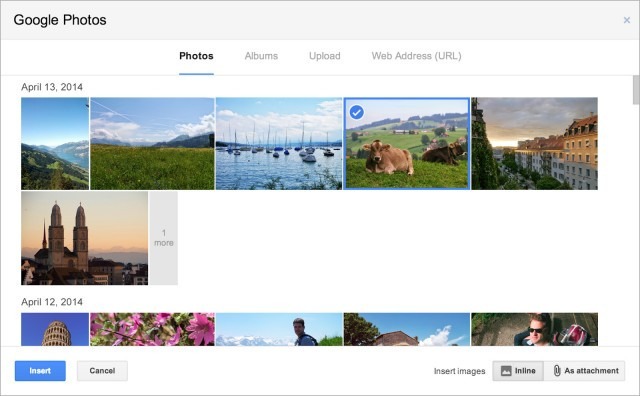 Email is a vital tool for realtors, both as a means of communication and as a to-do list. Thanks to its functionality and a platform that can be accessed from any device, Gmail is an increasingly popular choice within the real estate industry.
The beauty of Gmail is a host of built-in features that make the email platform far more than an inbox. If you prefer to approach your email like Eric Estate and use a "read, file, toss" methodology, Gmail is an especially good fit for your workflow.
Even if you take immediate action on an email message (replying, adding an event to your calendar, uploading a document to Google Drive, etc.), there's a good chance you'll want to file it away for future reference. In that case, you can create labels in Gmail so that you can store your messages in the appropriate category and easily find them when needed. Here's the set-up that we recommend:
1)     Create two sets of Gmail labels: Business and Personal.
2)     Within these larger categories, create nested labels:
Business

Buyers
Sellers
Renters
Investors
Office
Miscellaneous

Personal
You've now created a filing system so that you can store and archive your emails in an organized way that makes future retrieval and reference a breeze.
Dropbox: Instant Access and Collaboration
Once you've refined your email set up, consider adding Dropbox to your workflow, an especially important tool if you work closely with other realtors or on a real estate team. Because you can access Dropbox on any device (and other people can access that same Dropbox, too, based on the sharing permissions you've allowed), the file storage and sharing tool essentially replaces your "Documents" folder on your desktop or laptop computer.
Dropbox is even more appealing because it's easy to use—simply drag and drop files to be included in Dropbox. Here are a couple of other inventive ways you can incorporate Dropbox's functionality into your real estate business:
Access Documents Offline
Need information but don't have an Internet connection? No sweat. Simply "star" or "favorite" important files using the Dropbox app ( available for Android, iPhone, iPad, BlackBerry and Kindle Fire) and access them anytime on your mobile device, even without available Internet.
Automatically Upload Photos and Videos
If you're out taking photos or video of new listings, you can enable a setting in the Dropbox mobile app (or PC client) and automatically upload your photos and videos for secure storage on Dropbox. That way, others can instantly access these files, too, as you prepare an MLS listing, home brochures or other client-facing materials.
The Secret Sauce: Use CloudHQ to Sync Everything
Now that you've incorporated Gmail and Dropbox into your real estate workflow, there's one more critical element to take your security and accessibility to the next level: cloudHQ.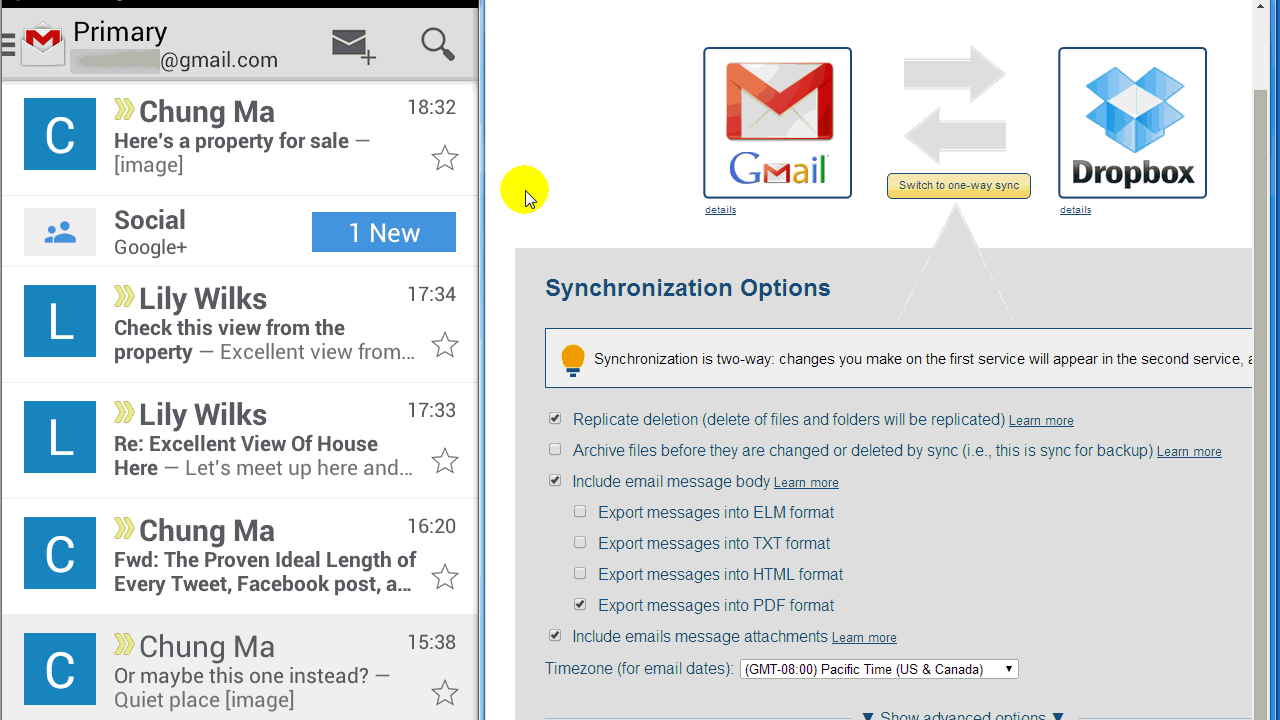 The cloud service continuously synchronizes and replicates data between multiple cloud services and accounts in real-time. And that means you can safely store back-ups of your email inbox in Dropbox while also replicating Dropbox files in your email inbox. Not only does this give you even more accessibility from any device—you can also rest assured knowing that your important documents, images and other files are securely stored in multiple locations so that you can still get what you need in the event of a device malfunction or security compromise.
Setting up cloudHQ as your central cloud service is easy and takes only a few minutes. If you're ready to get started, check out our setup instructions and you'll be up and running in no time.
Once you combine Gmail, Dropbox and cloudHQ, you'll create an incredibly powerful (and secure) workflow that not only helps you stay more productive and efficient—you'll also be able to better serve your clients, too. And in a referral-based business like real estate, exemplary customer service is critical, one of the many reasons why your business deserves to tap into the power of the cloud.