Wish you could just run your business directly off your phone?
It's more possible than ever, thanks to a wide variety of business applications designed to work on phones and tablets.
To better manage your business on the go, here's our countdown of the top apps you should choose.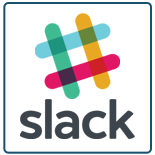 12. Slack
Spending too much time sending emails back and forth to co-workers? Try Slack instead. Slack allows you to set up "channels" for just about everything. You can also send private messages to individuals on your team.
11. Mint
Mint is designed to help individuals keep track of their money. But if you're a business owner, it can be just as useful to you.
Need a quick snapshot of all your bank account balances? Open the Mint app and you'll have it within seconds. Want to easily tag purchases as reimbursable or tax deductible? Mint can handle that too.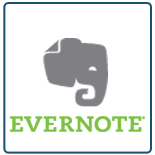 10. Evernote
Never forget a thought or a to-do item again. Instead, write it down in Evernote. It will then be easily available from any of your devices, including your laptop or PC.
9. focus@will
If you work from coffee shops or other loud places, it can sometimes be difficult to focus on your work.
Pop in your ear buds and open focus@will, a streaming service that plays music specifically mixed to help you find your ideal state of "flow."
8. Buffer
Running social media campaigns of any kind? Buffer allows you to set up your posts in advance, and it's relatively intelligent with how it posts to native apps in order to make it look more natural to that app vs. other schedulers we've found.
7. Freshbooks
Business is about money, and the FreshBooks mobile app will help you keep track of everything you need to run your business. You can even receive payments and send invoices, directly to and from your phone.
6. Google Sheets
Like Google Docs, Google Sheets doesn't have as many features as Microsoft Excel. But if you simply need a basic accounting spreadsheet, Google Sheets is more than sufficient. Like Docs, Sheets saves changes automatically, tracks revisions, and makes sharing extremely easy.
5. Google Drive, Amazon S3, Box
Google Drive, Amazon S3, and Box are all solid alternatives to Dropbox. Of the three, Amazon S3 is the most powerful, while Google Drive is attractive due to its integration with the Google Docs and Sheets apps.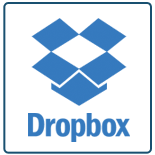 4. Dropbox
Even with the growth of competitors, Dropbox remains a leader in the cloud storage space, and is popular for both business and personal users.
3. Outlook for Office 365 Mail
Office365 Mail has been gaining popularity among business users. Many professionals are used to using Microsoft Outlook for email. They'll feel right at home in the Outlook app with Office365 Mail.
2. Google Docs
Google Docs doesn't have as many features as the Microsoft Word product many of us grew up with. But it does have enough of the basic features you would need to:
Create a document
Collaborate with others
Save your document (It actually saves to the cloud automatically)
Track revisions
Share documents by sending a link—no attachments required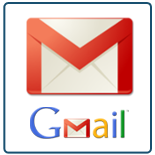 1. Gmail
You can use a personal Gmail account, or you can host your email on Google's platform through Google apps. Either way, Gmail remains the most popular full-featured email client in the world.
Gmail overtook Hotmail for total number of users in 2012 and hasn't looked back since.
Is There A Downside?
The great thing about all these services is that they let you access the same information whether you're on your phone, a tablet, or on your desktop computer.
The only downside is that they're not always very good at talking with each other. That's why we created cloudHQ to help you manage your data in multiple platforms and across applications. If you'd like to know more about how our service works, we invite you to sign up for a free trial.
Email Is Still The Star
Even with all the new apps, email remains the most-used communication channel for most business professionals. In fact, the average employee spends more than 25% of his or her day on email.
That's why syncing email with other applications (such as Evernote or Dropbox) is so beneficial. We're going to be in our email anyway. Syncing data to a folder in our inbox allows us to share and access information, without having to go hunting in another application. Save time and improve your productivity with cloudHQ:
Start Your Free Trial